Free Grant Writing Class:
How to Write a Winning Grant with 7 Proven Steps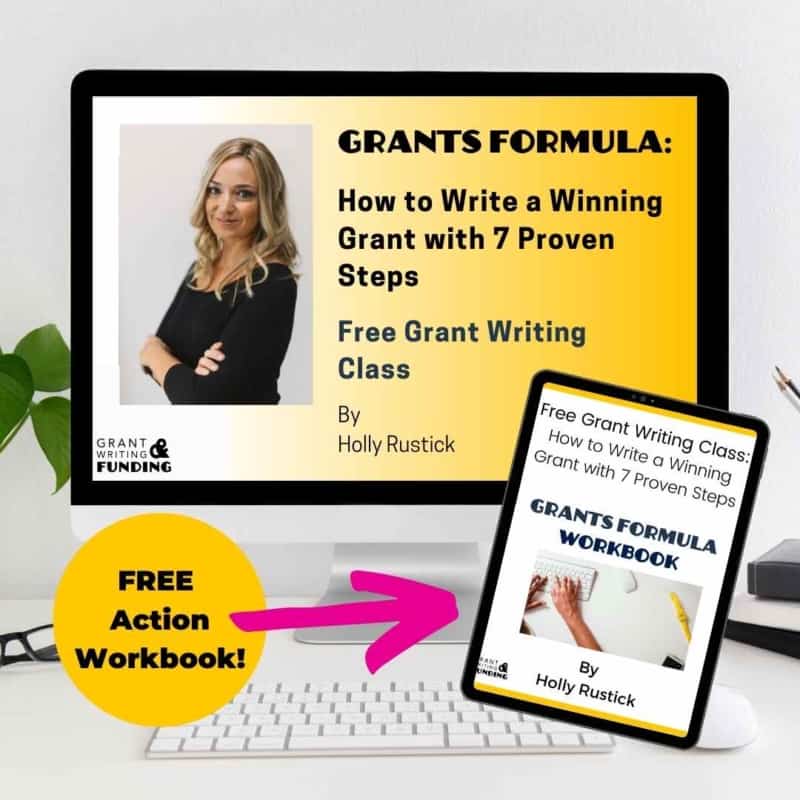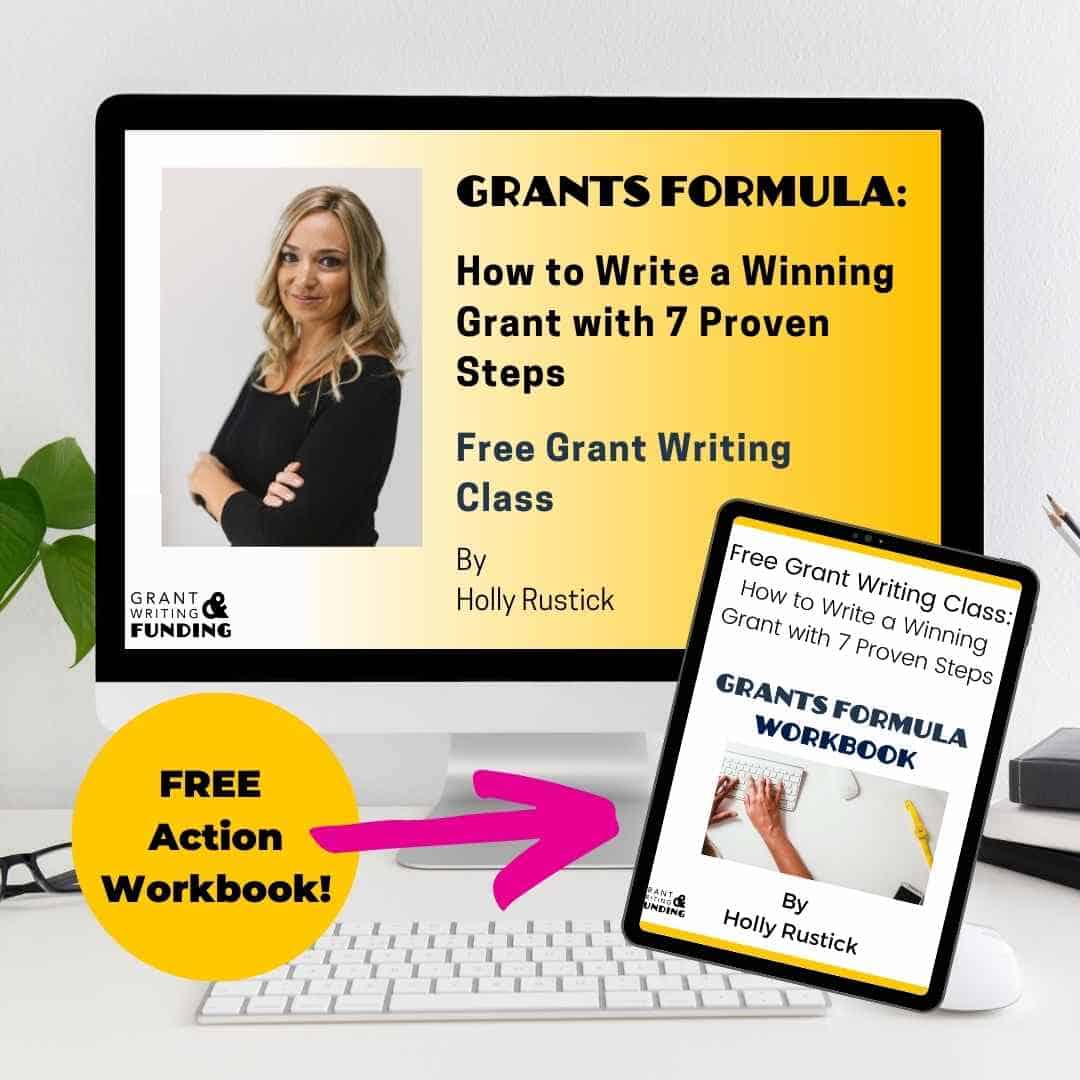 As a nonprofit leader, grant writer, or freelance grant writer, you need a clear system so you can write high-quality grants quickly.
Get the proven 7 steps to eliminate anxiety and get Holly's 20 years of secrets to start writing winning grants.
You will get the grant writing system that has helped Holly secure more than $25 million in grant funding and students earn more than $100,000,000 in funding for nonprofits around the world!
Instantly Available, with a Limited-Time Offer
GET 7 NUGGETS OF GRANT WRITING CLARITY IN 1 HOUR
What you'll learn in this Free Grant Writing Class:
Get Holly's secret on how to instantly score higher on a grant application AND stop staring at a blank screen. This is magic sauce that she has learned from nearly 20 years of writing & reviewing grants applications.
You don't need an MA in English to write a grant, but you do need to know this system to get clarity on how to write high-quality grants quickly. Holly gives you 7 golden tips to write the technical section of a grant application.
Learn how grant reviewers score the budget: Most grant writers wait until the end to write a budget. Don't do this! Holly shows you how to ensure your budget is driven from your project and aligns with your narrative. No more mission drifting!