What Course is Right For You?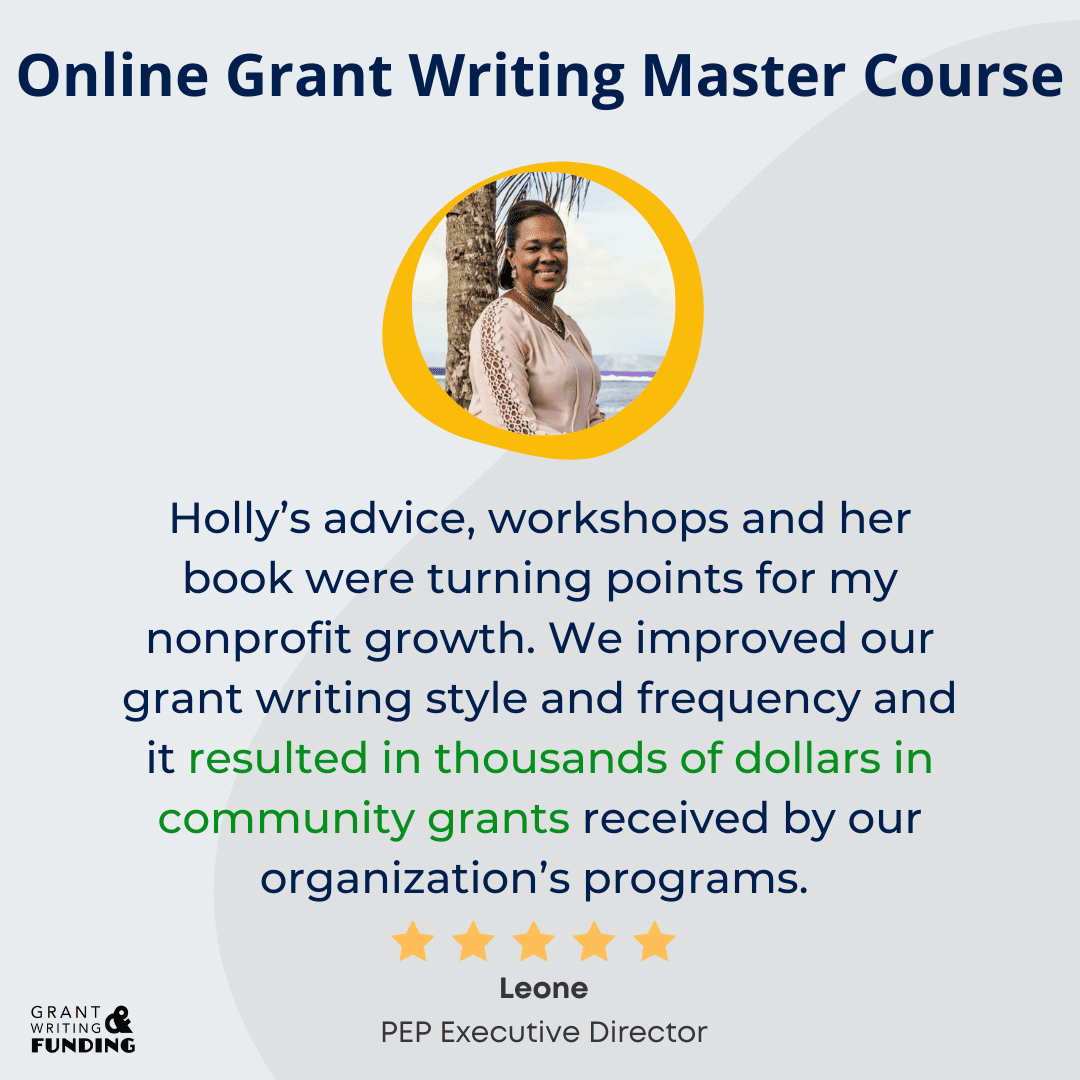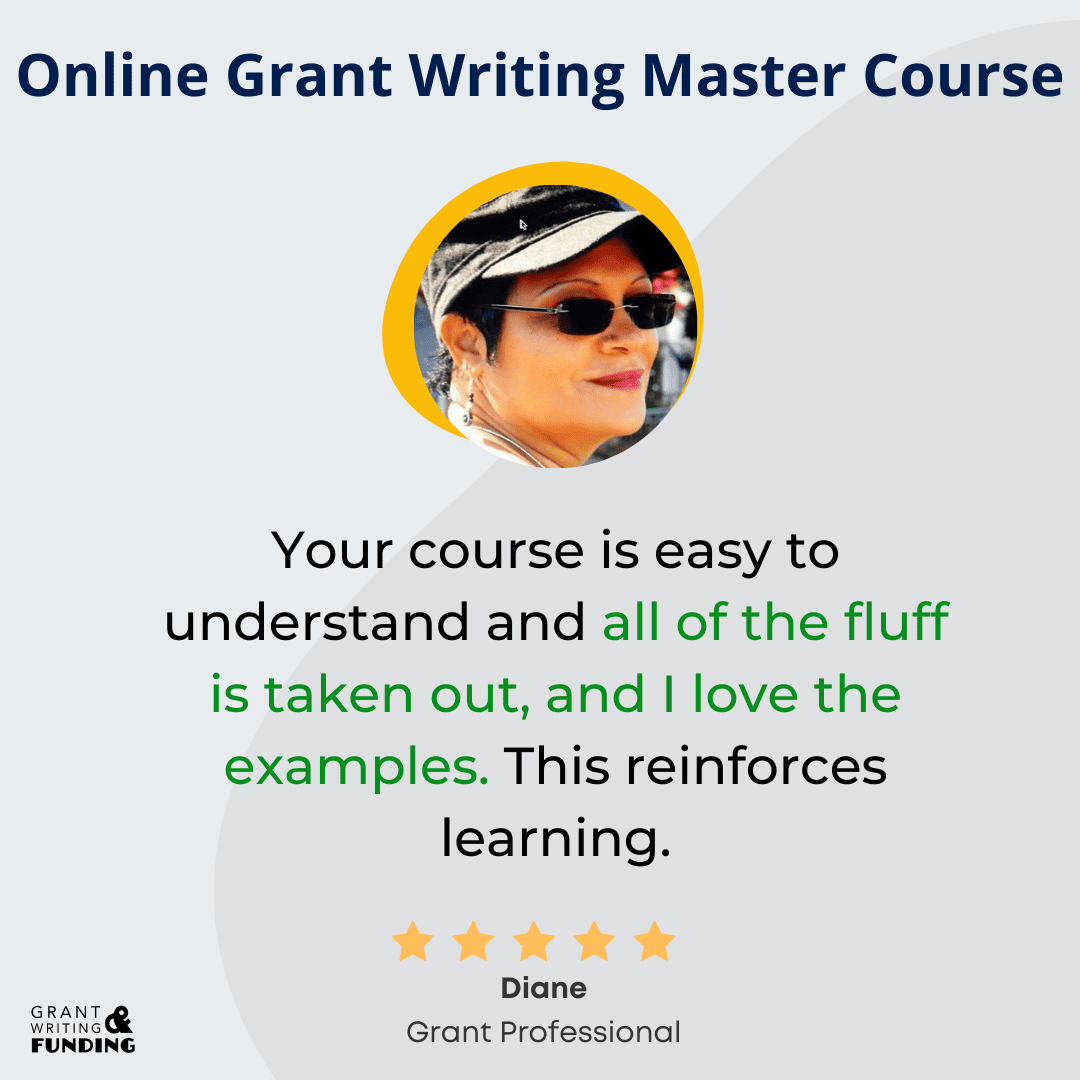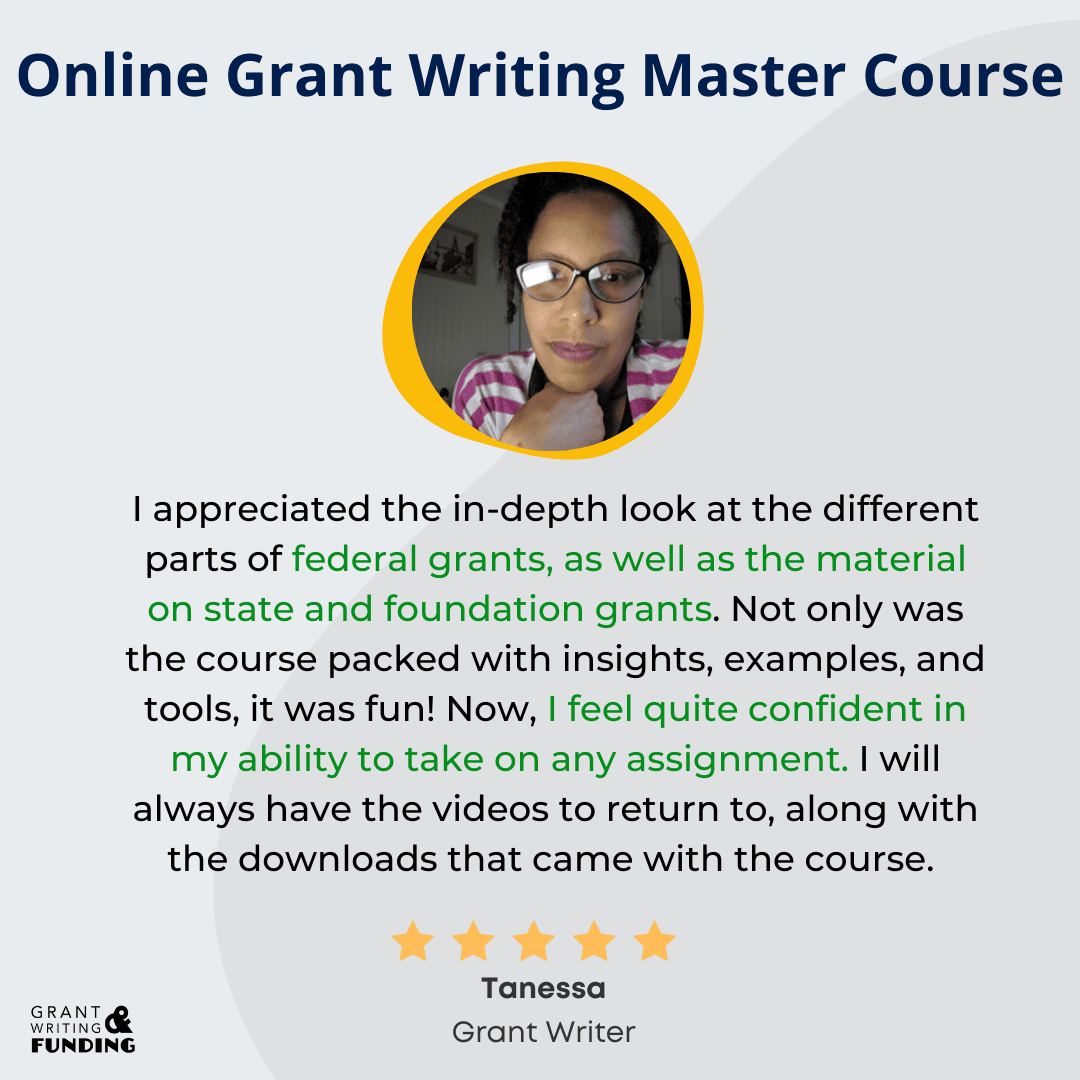 Because you want to work from home while earning an abundant income and helping multiple nonprofits increase their revenue!
Click HERE to Find out More!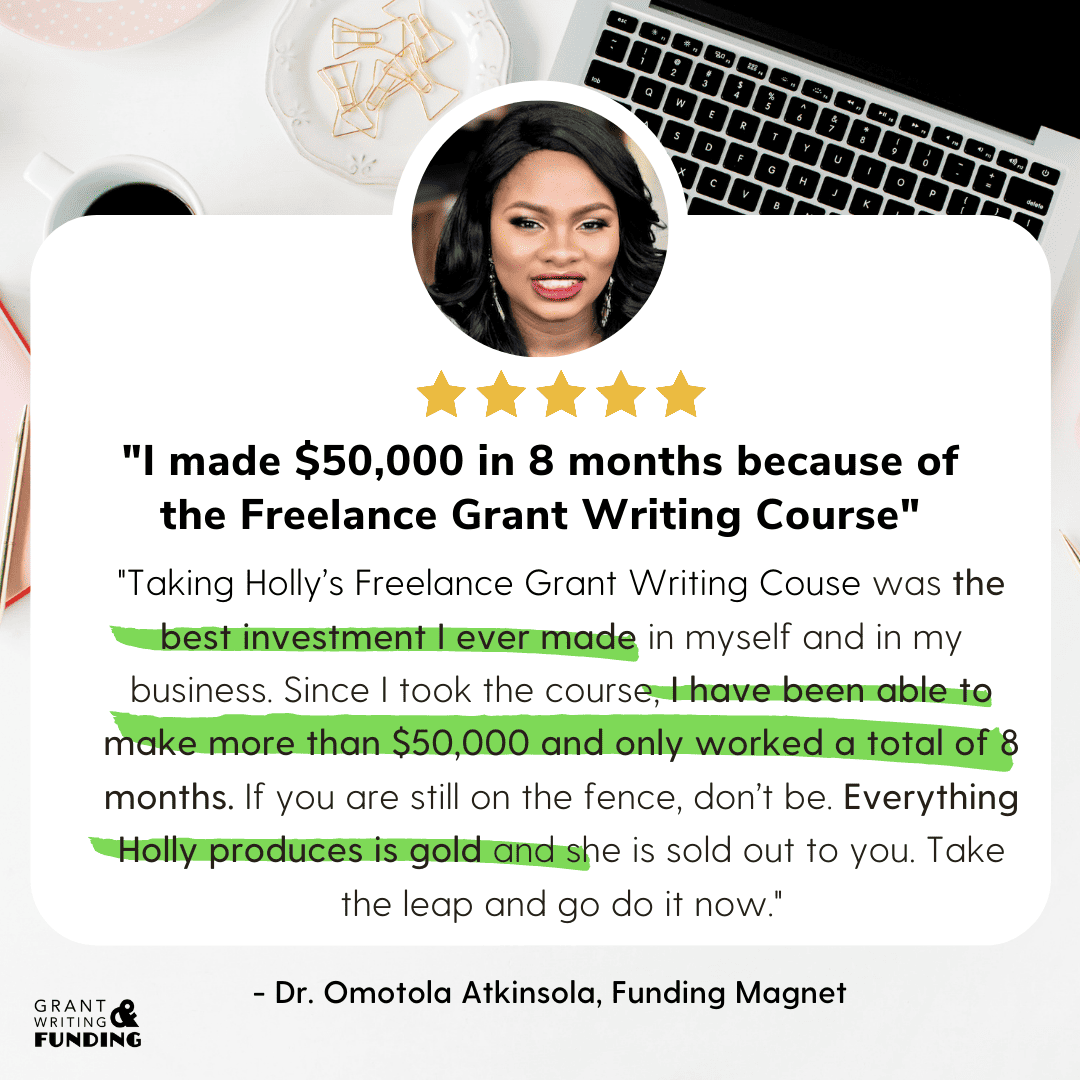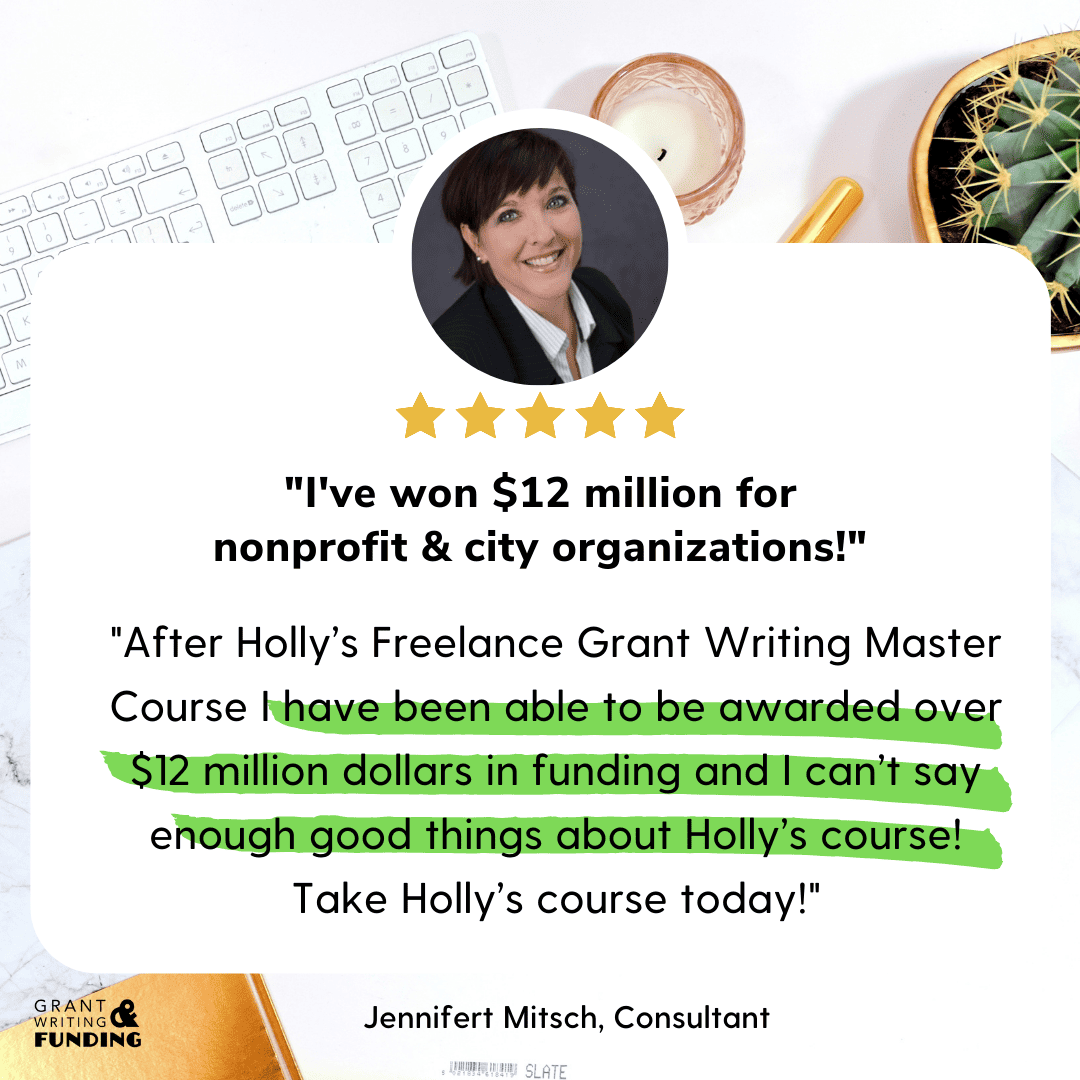 Because you are tired of putting out 24/7 fires, or you want skills to help nonprofits put out those fires.
"After attending one of Holly's two-day courses, I knew I had to jump on the opportunity to take her beta Nonprofit Strategic Planning Course.  She has a wealth of experience and knowledge and her courses are organized, comprehensive and provides you with resources that you can take with you and use for years to come.  Holly's Nonprofit Strategic Planning Course assisted our organization successfully disaffiliate from a national organization and create the groundwork for a completely local program that continues to grow and thrive.  Thank you Holly for continuing to put out courses and resources to assist nonprofits successfully work towards their missions."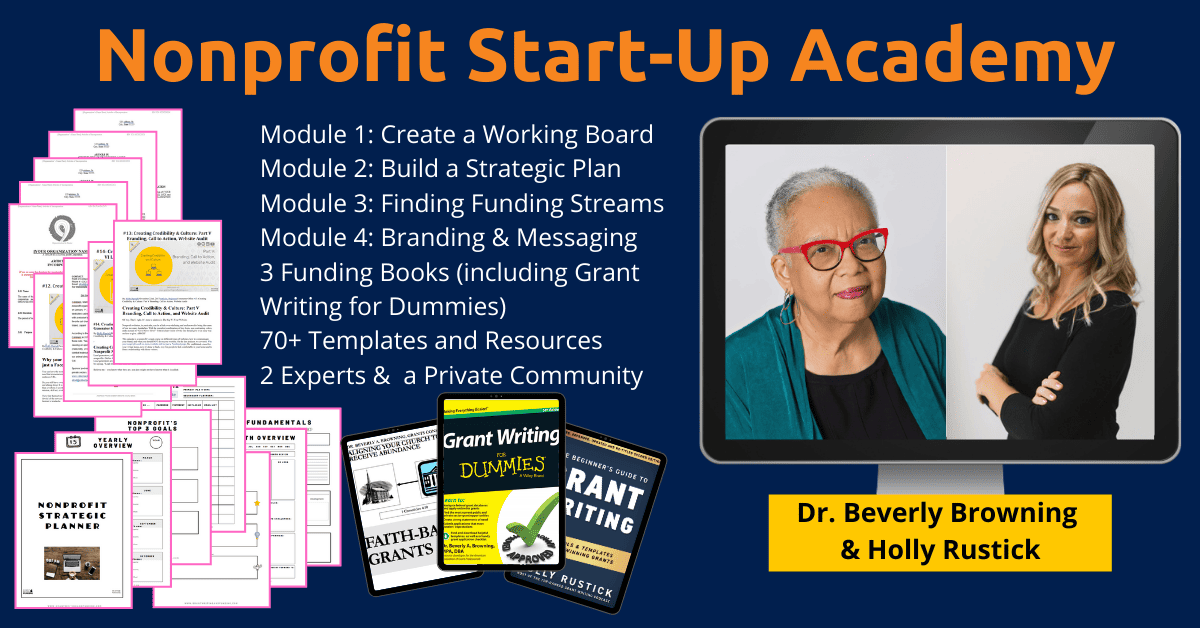 Because you want all the forms, templates, and more to start a nonprofit! (Bylaws, Articles of Incorporation, and More!)
"Excellent course. Fast-paced and engaging presentations, and incredible templates and resources. Every nonprofit should take this course!"
Nonprofit Start-Up Academy
Nonprofit Strategic Planning Master Course
Grant Writing Master Course
Freelance Grant Writing Master Course
Hi Changemaker!
Are you here looking for a course to increase your skills in funding?
Maybe you want to start a side business while you are home with the kids, or are retiring and looking at some side money, or a full-time income, while helping others.
Or maybe you are an executive director and you are exhausted with working 24/7, but getting funding for your nonprofit is constantly a chase.
The problem is that you need skills, templates, and resources FAST! And you want a one-stop-shop.
Well, that's what I've been doing. For the last 15 years, I have helped nonprofits get millions of dollars. I have done this by helping write grants, as well as direct them in their strategic planning (fundraising, events, products, services, and messaging!)
Since 2016 I have been coaching and training others to do grant writing, strategic planning, and the ins and outs of quickly setting up a freelance company. I've also been doing this out of the comfort of my own home.
I realized I had to do something to help those nonprofits get funding and also help people build a business as freelancers so they can pay their bills and make their dreams become a reality. Now more than ever funding is rolling out all over the world. And now more than ever, nonprofits NEED to gain skills quickly and start getting funding. They need your expertise and you need to gain those skills.
All of my courses have DIY components (recorded videos and downloadables, checklists, and templates), as well as a monthly live Zoom call. This is because you might have some questions as you are working your way through the courses, but also because we are here to build a community.
I know cash might be tight right now, so I am also give monthly payment options.
I hope you enjoy these courses and I look forward to seeing you in the monthly Zoom calls!
Warmly,
Holly