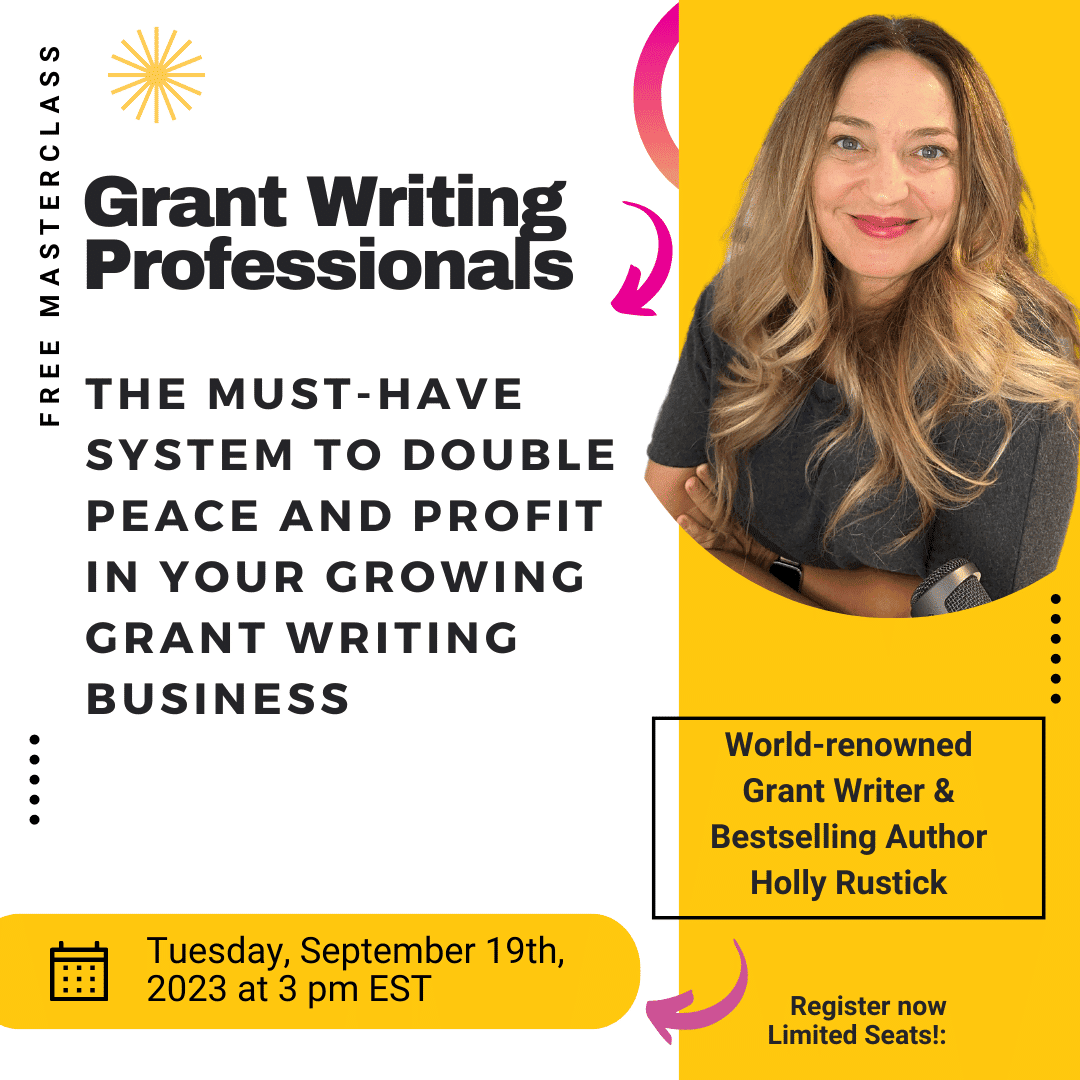 The Must-Have System to Double Peace and Profit in Your Growing Grant Writing Business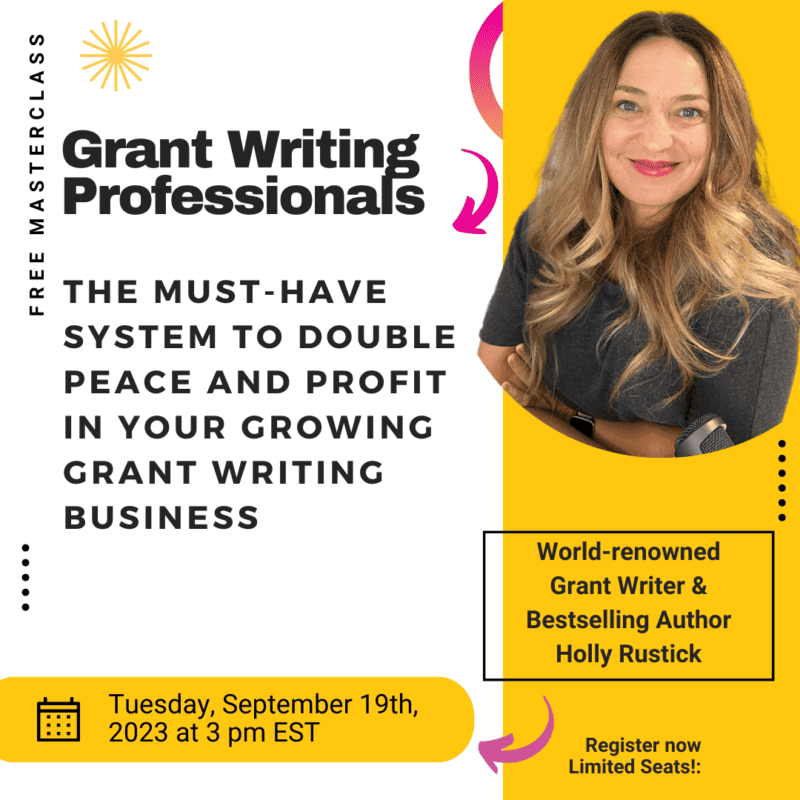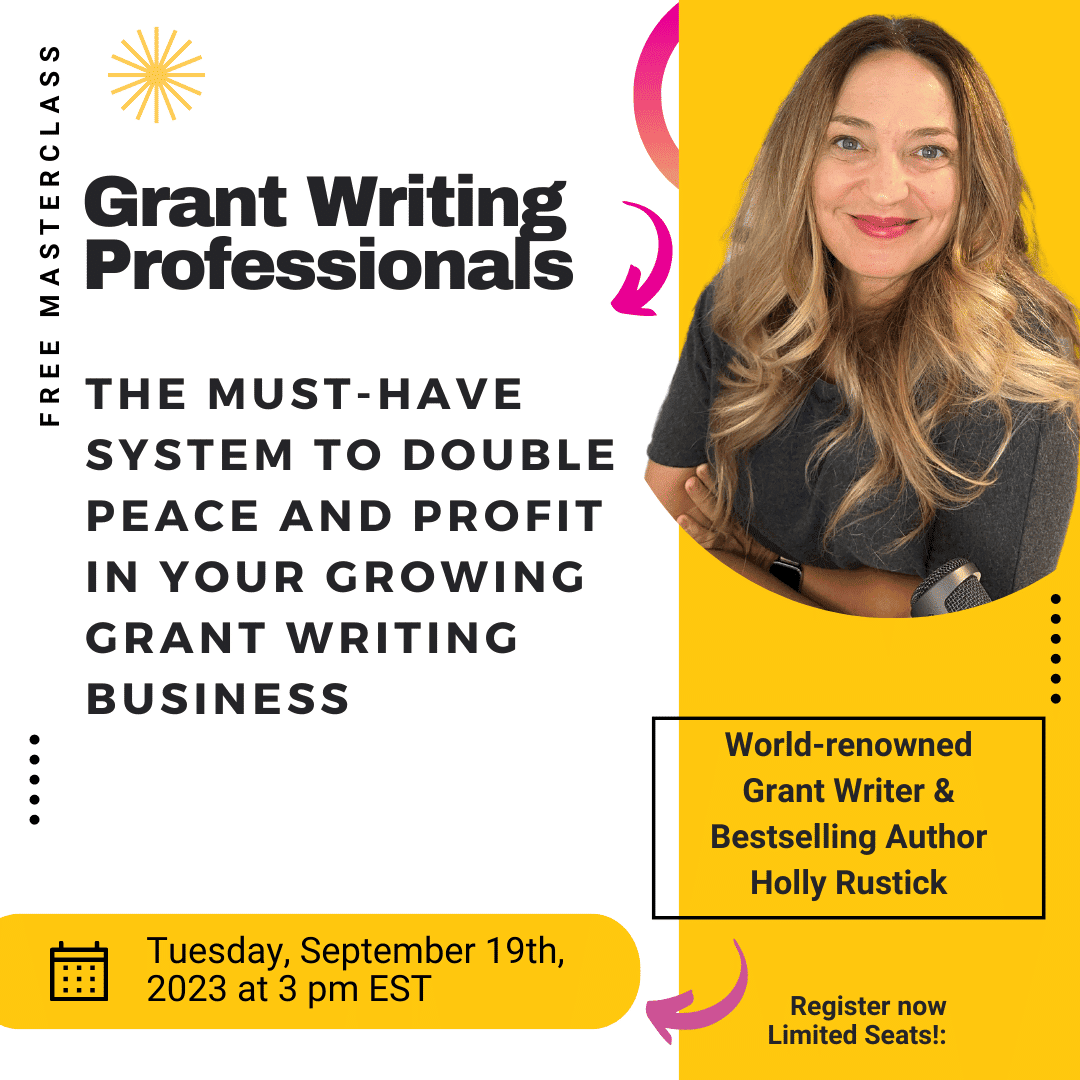 The Must-Have System to Double P
eace and Profit in Your G
rowing Grant Writing Business
Learn Holly's System that has helped hundreds of Grant Professionals increase Peace and Profits in their grant writing business.
Pop your info in to register for the free LIVE webinar on September 19th at 3PM ET!
​Are you wondering how to grow your grant writing business as you get more clients? Are you actually putting in more time in your business, when your original passion was to reduce your workload?
Holly Rustick has written grants for 20 years, owns a grant writing firm, and has helped thousands of grant writers start and grow profitable and peaceful grant writing businesses.
She is podcast host of the top-ranked grant writing podcast, "Grant Writing & Funding," and is a desired national speaker and trainer. She is also an international bestselling author on grant writing and operates two group coaching programs.
J
ust because you work with nonprofits doesn't mean you give out your services like a charity. Start charging like a business so you can create a legacy and not go out of business.
What systems are MUSTS to grow your grant writing business with less stress
How to RESET your business as it grows
What support and structure you need (even if you want to stay a solo business)
How to understand your finances as you grow