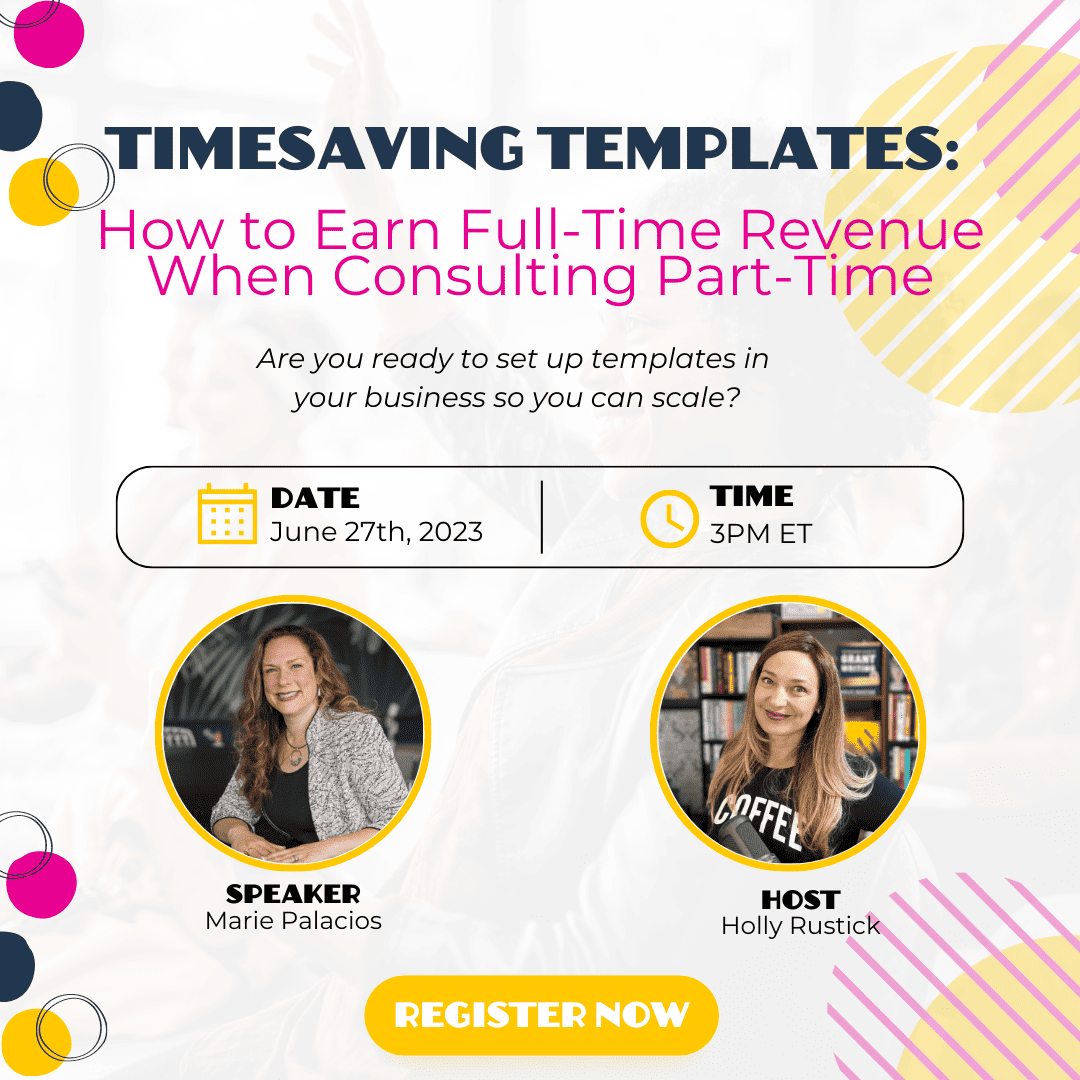 Timesaving Templates: How to Earn Full-Time Revenue When Consulting Part-Time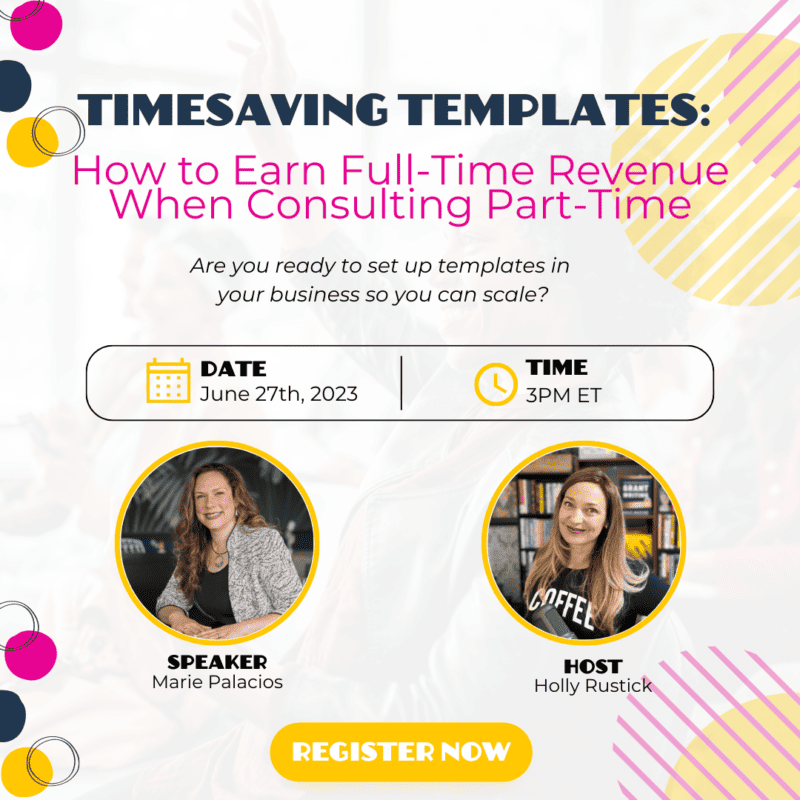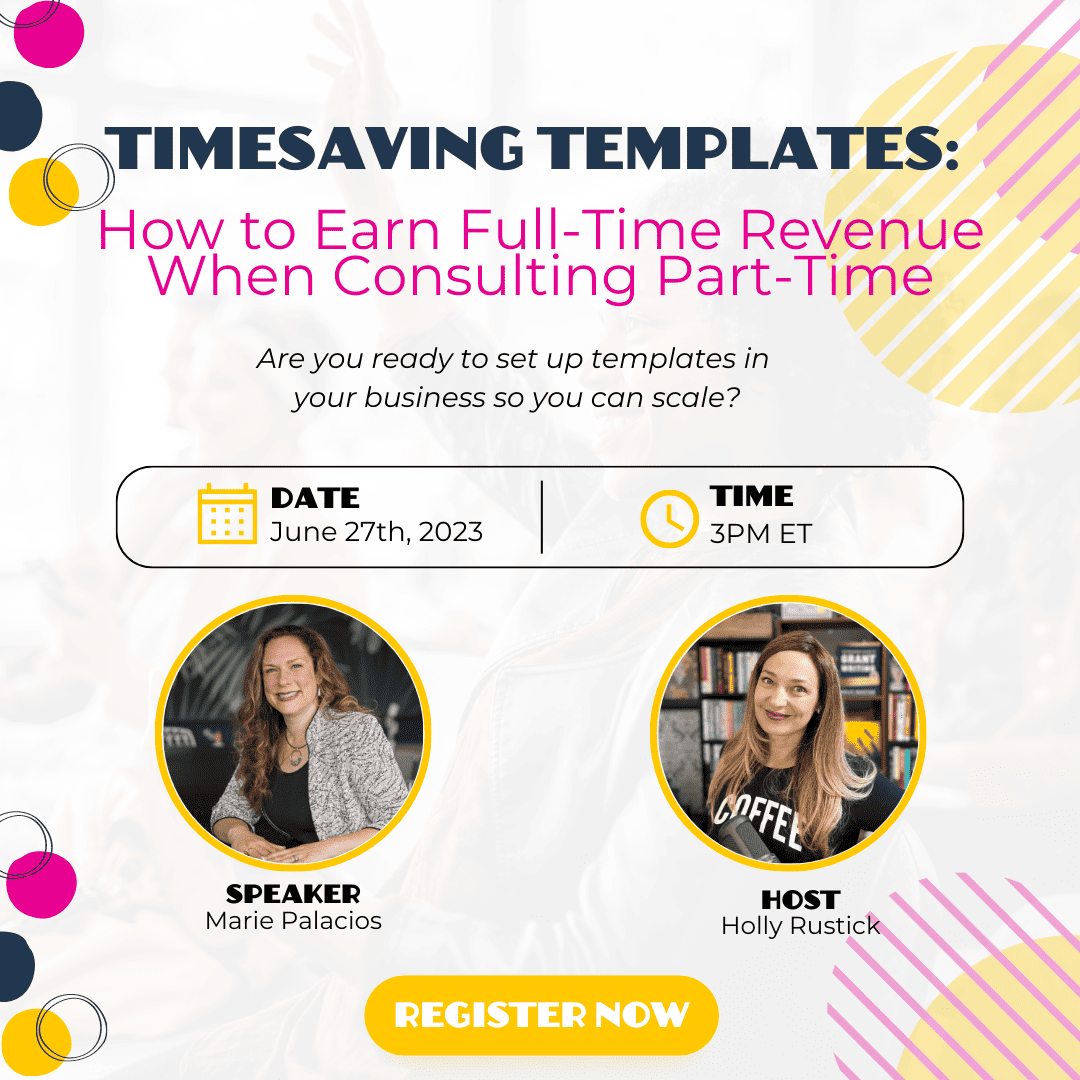 How to Earn Full-Time Revenue When Consulting Part-Time
Are you ready to set up templates so you can scale your business?
Pop your info in to register for the free LIVE webinar on June 27th at 3PM ET!
​Are you wondering how to increase a full-time income while working part-time in your nonprofit consulting business?
Marie Palacios, Lead Consultant for Funding for Good, is an expert facilitator, certified by The Institute of Cultural Affairs in the USA in evidence-based facilitation practices known as the ToP Method. She combines proven facilitation methods and her passion for community to facilitate dynamic and productive meetings.
The secret for Marie to generate a 6-figure income while working part-time was to implement templates.
This has helped her scale her business without increasing time
This is for you if you're a part-time nonprofit consultant working full-time, but you're ready to increase your clientele without increasing time!
How to transition from traditional grant writing to templates
How to narrow down your services from the Could to the Should
Lessons learned on developing template-based services
Live Q&A on how you can do this for YOUR consulting business