World-renowned grant writing experts Dr. Beverly Browning & Holly Rustick combine resources for a powerhouse Signature Course!
You are (finally) wanting to start a nonprofit! You've been talking about it for ages, but get stuck on the process and the forms…

You want to grow your nonprofit because let's face it, you hit a funding plateau. You know your nonprofit rocks, but you just don't know how to grow it.

You are a freelancer and want to add another service. You've had people ask you to help them start or grow a nonprofit but always have to refer out OR you've had nonprofits ask you to write grants, but really they need to get their ducks in a row first.
If you're being honest, it downright SUCKS trying to start or grow a nonprofit. 
You spend hours & hours every day sorting through Google on how to start and grow a nonprofit.
You do a ton of research on starting and growing a nonprofit, but you're simply NOT seeing the results.
You've tried EVERYTHING, like Googling and even downloading random forms, but you still feel really confused… and if you even have a board of directors they just don't get it either.
You're so focused on trying to form a committed board of directors or get funding that you're worried you'll never figure it out. Maybe waiting is the answer. Spoiler: it's not.
You're not sure another course or program can help you, but you're ready for REAL answers. You're tired of wasting time, money, and energy on methods that give you ZERO results. 
Truth bomb: Your efforts thus far haven't helped you achieve starting or growing your nonprofit one bit. 
Maybe they've given you some great ideas or things you know you "should" do, but you still somehow backslide into old habits or overwhelm.
You're starting to just give up altogether because it's looking like NOTHING will work. I know, I've seen a ton of nonprofit leaders and freelancers struggle with this over and over again, which is why I'm so excited to bring all of our expert solutions to YOU for a fraction of the cost.
Dr. Beverly Browning and Holly Rustick have a combined expertise of 59 years of funding development and organizational development with nonprofits. We both have helped nonprofits get started and growing.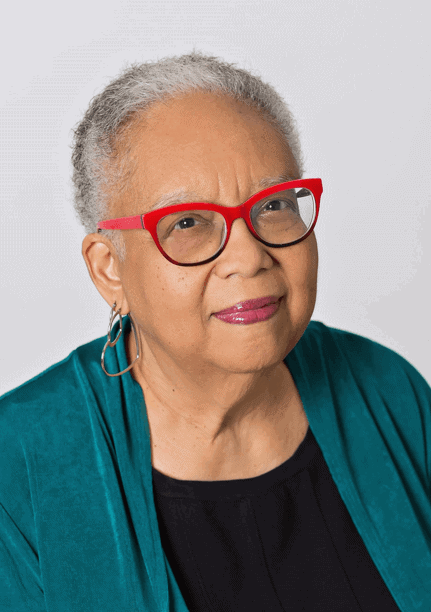 Dr. Beverly Browning
Founder and Owner, GFTF
Dr. Beverly Browning, Author of Grant Writing for Dummies™, has been consulting in the areas of grant writing, RFP responses, technical writing, and organizational development for over four decades.  She has assisted clients and workshop participants throughout the United States in receiving awards of more than $500 million.  She is the author of 43 grant-related publications, including six editions (over 1 million books sold) of Grant Writing For Dummies™. Dr. Browning holds graduate and post-graduate degrees in Organizational Development, Public Administration, and Business Administration.  She has been a grant writing course developer and online facilitator for Cengage Learning (www.ed2go.com) for 17 years.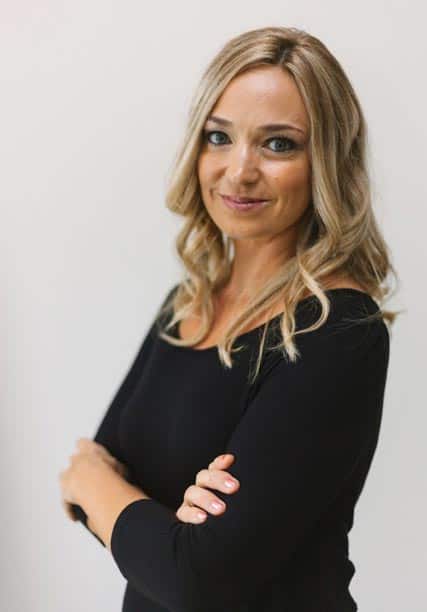 Holly Rustick
Founder and CEO, Grant Writing & Funding
Holly Rustick, M.A. is the bestselling author of "The Beginner's Guide to Grant Writing" and is the podcast host of the top-ranked grant podcast, Grant Writing & Funding. Holly is also CEO of Grant Writing & Funding and has been writing grants for nonprofits around the world for nearly two decades. She has worked in Indonesia, Kuwait, Abu Dhabi, Belgium, Guam, and the United States in nonprofit consulting and has helped nonprofits secure millions of dollars. With a master's degree in International Political Economy, she has also served as a professor and editor of a literary journal. She serves as past-president of the Guam Women's Chamber of Commerce and is on the Guam Business Recovery Task Force.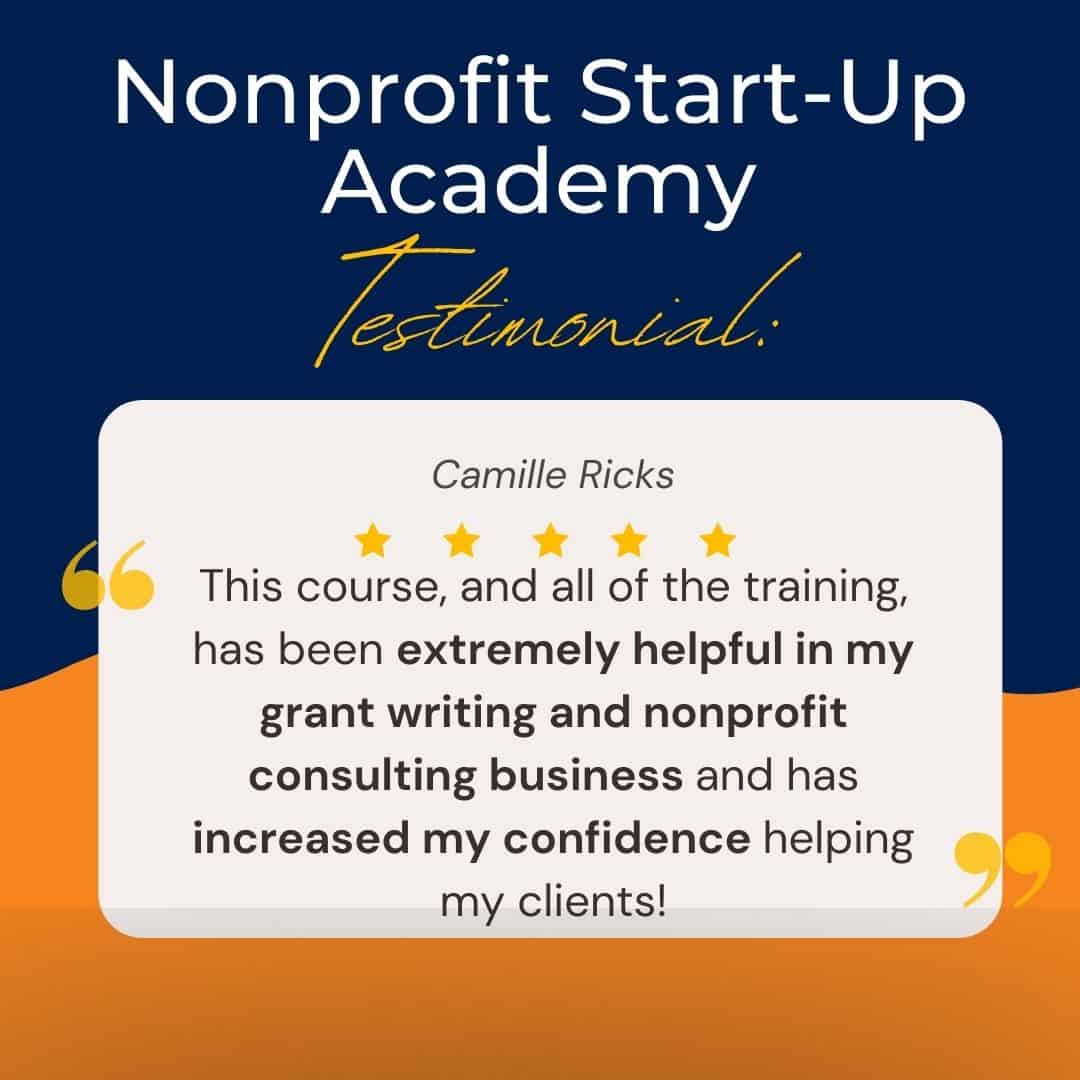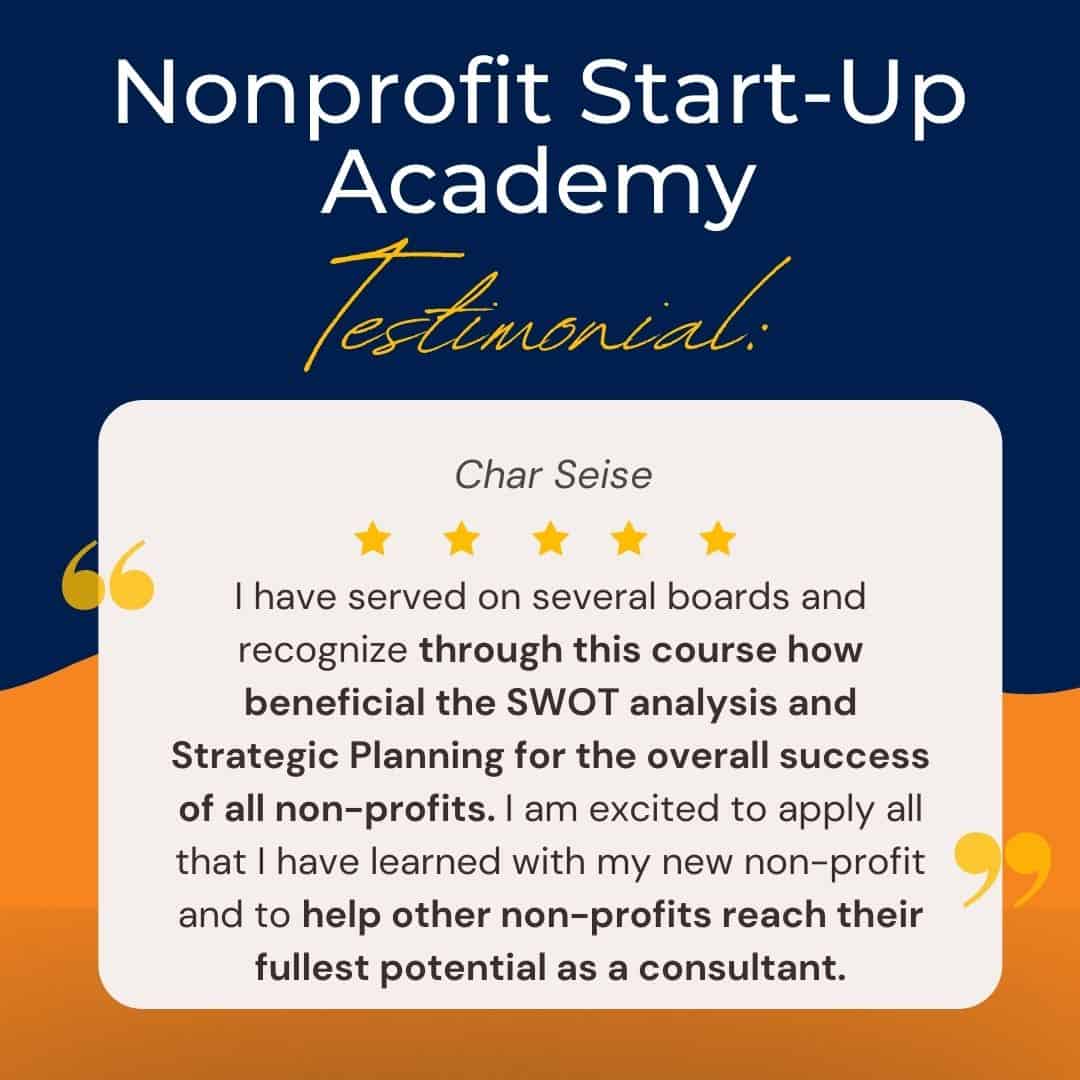 Introducing the Nonprofit Start-Up Academy
A course in the Foundations to start a Nonprofit that will help you start or grow a nonprofit in just 4 modules.
You will get all the training, resources, and questions answered to start or grow a nonprofit. Finally.
You don't have an agenda with downloadables to lead you through a comprehensive, yet streamlined, system.

You don't have hundreds of hours to learn.

You need short tutorials with downloadables that you can accomplish in a day-long retreat or throughout board meetings.
What's Included in the Nonprofit Start-Up Academy
If you don't figure this out, the nonprofit you are trying to get started may never happen. Or, if you have a nonprofit that has hit a funding plateau, you may be stuck in the same position at this time next year, thinking the same thing: "Next year it'll happen."
The people or animals you want to serve will still be in need.
Or if you are a nonprofit consultant, the many nonprofits you WANT to serve through helping get started will turn to someone else to help them because you haven't upped your game.
Deep down you really know that if you just had a system and resources that you can succeed in starting and growing a nonprofit. You REALLY want to do this.
You really do want to help get a nonprofit started and grow the funding and programs of a nonprofit without burning out.
If you could just get a system and the right resources AND have access to experts, then wow! Just maybe your help could start an animal rescue center or grow a distance education program.
Without you taking the next step, all of these programs, dreams, and needs will not be fulfilled…that animal rescue program, distance education program, or greenhouse will not be created or receive funding.
But the problem is you really are caught in a tailwind of not knowing where to start.
You might be thinking…
What resources do I need to start a nonprofit and what are some examples of them filled out?
How do I grow my nonprofit when there is a pandemic? Is there funding out there?
How can I help create a nonprofit and offer this as a service when I've never done it before?
First, you just don't know where to start and are confused.
Second, even if you do find templates or resources, you aren't sure what to prioritize. Should you ask for money before you file your paperwork for tax-exempt status? Should you look for grants or fundraising first? Is it okay to have family members as board members? So many questions!
Third, you want some templates and go-to resources when working on your nonprofit.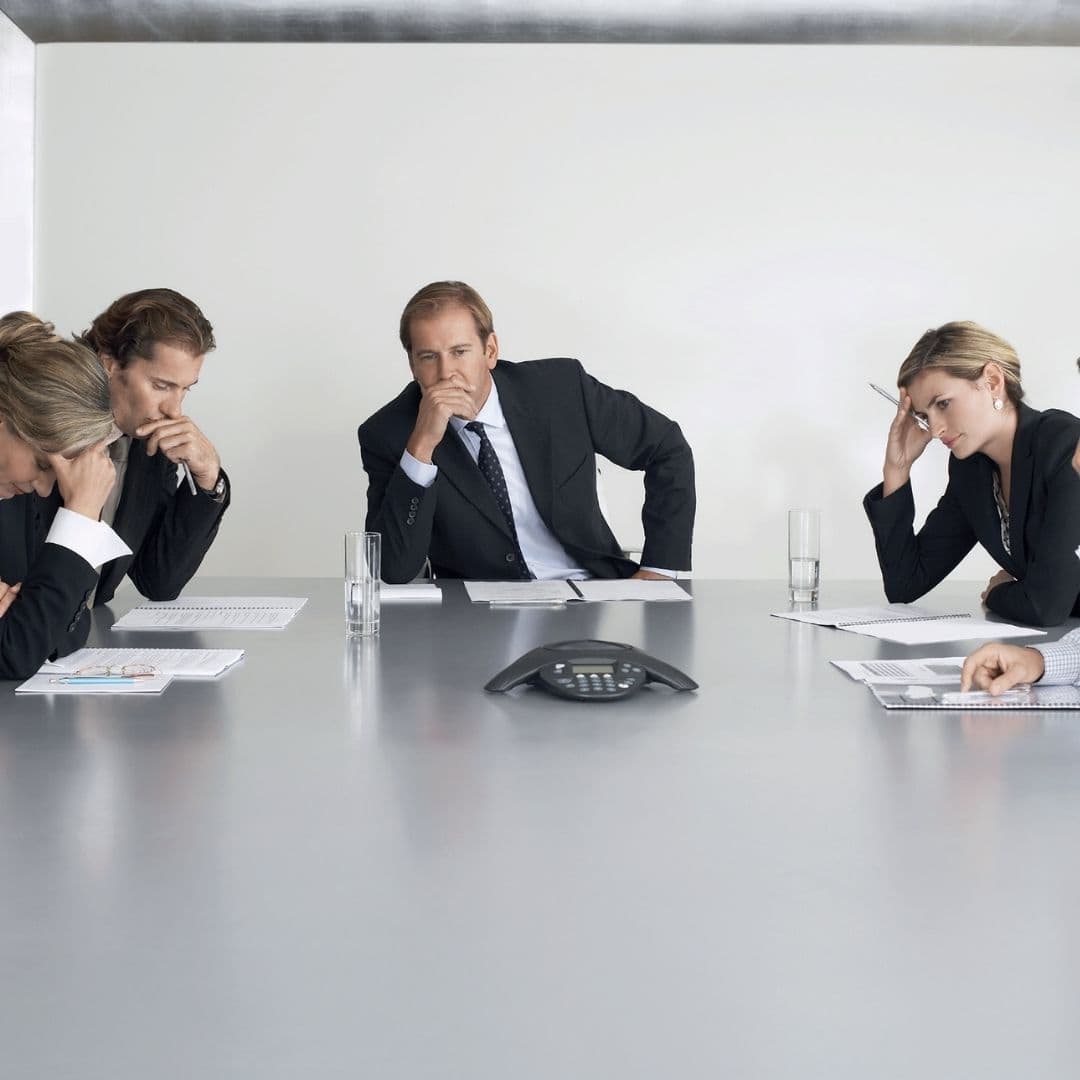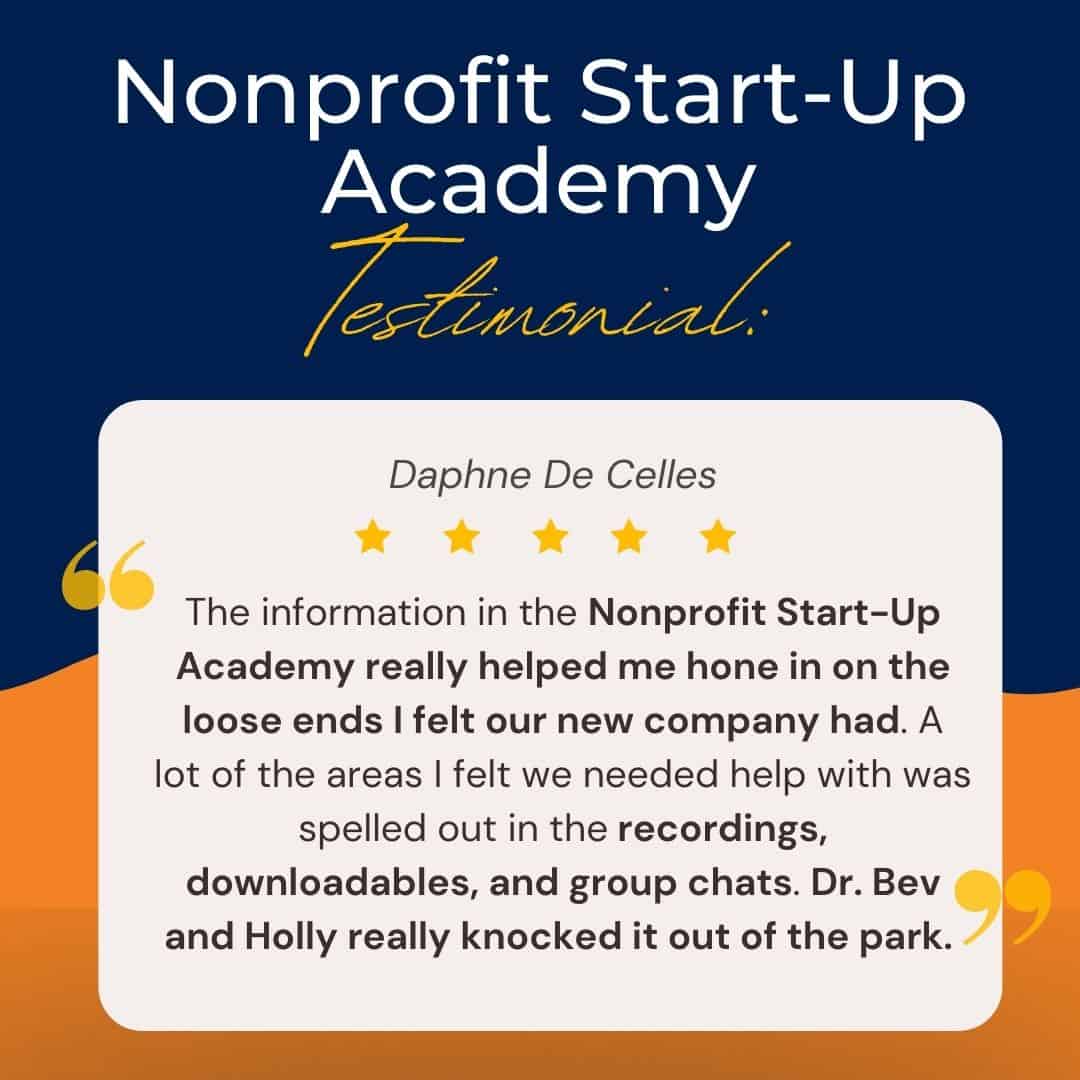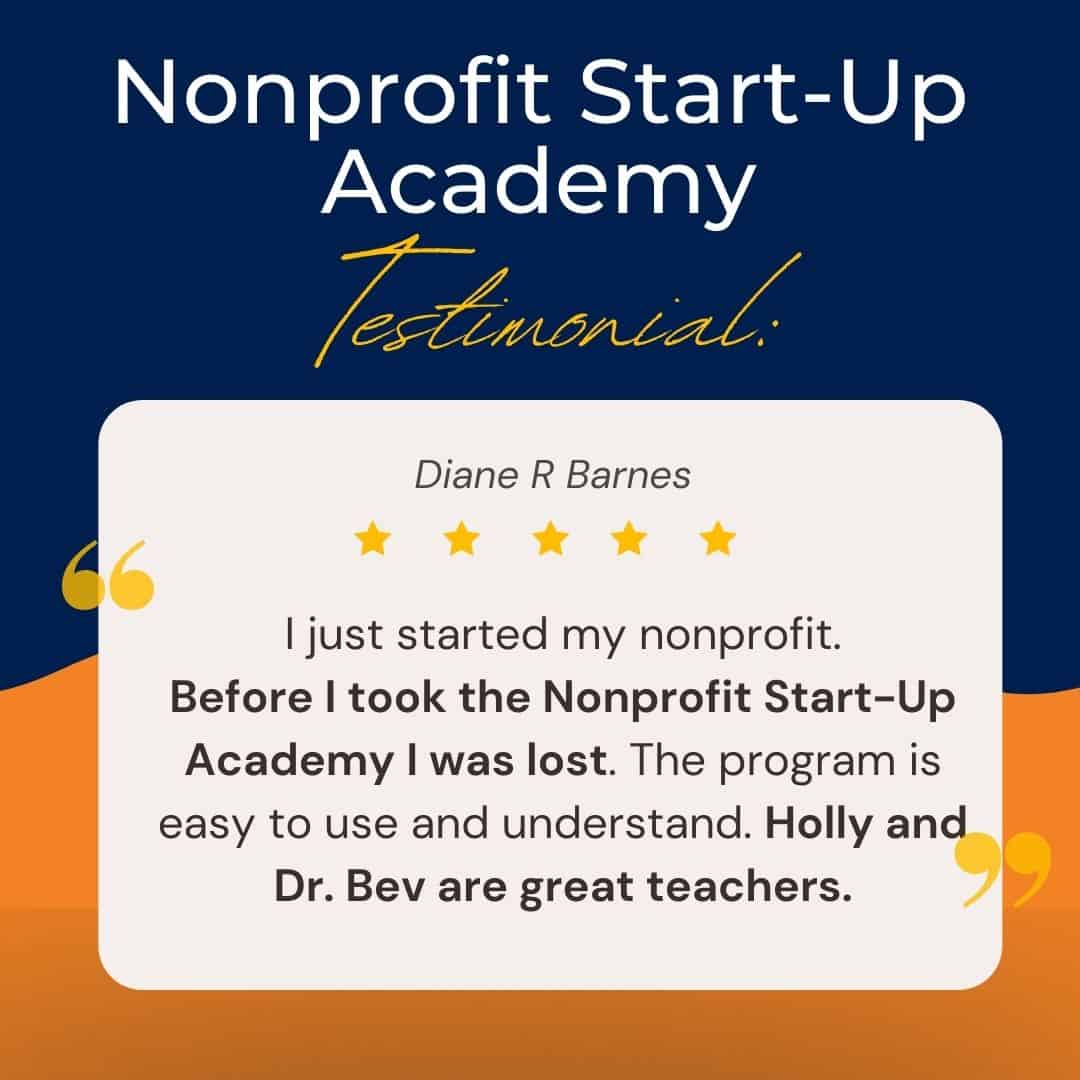 Taking the Nonprofit Start-Up Academy means YOU can…
Correctly start a nonprofit with all the right templates and resources!

Create a strategic plan and funding calendar for the year and finally GROW your nonprofit.

Be the 'go-to' person that people in your community turn to when they need help starting or growing a nonprofit.

Feel and BE confident when working on your nonprofit!

Make a positive and TREMENDOUS impact in the world.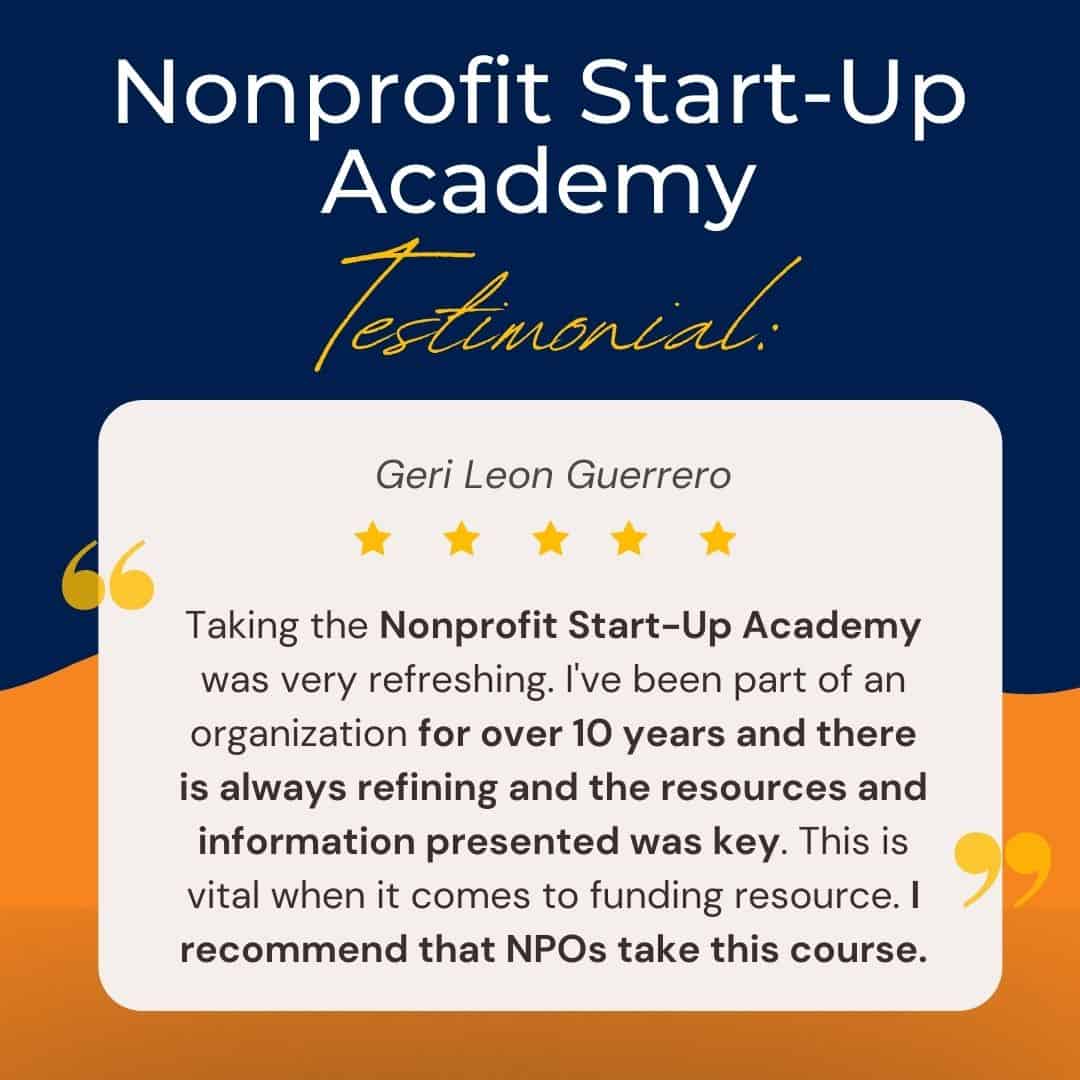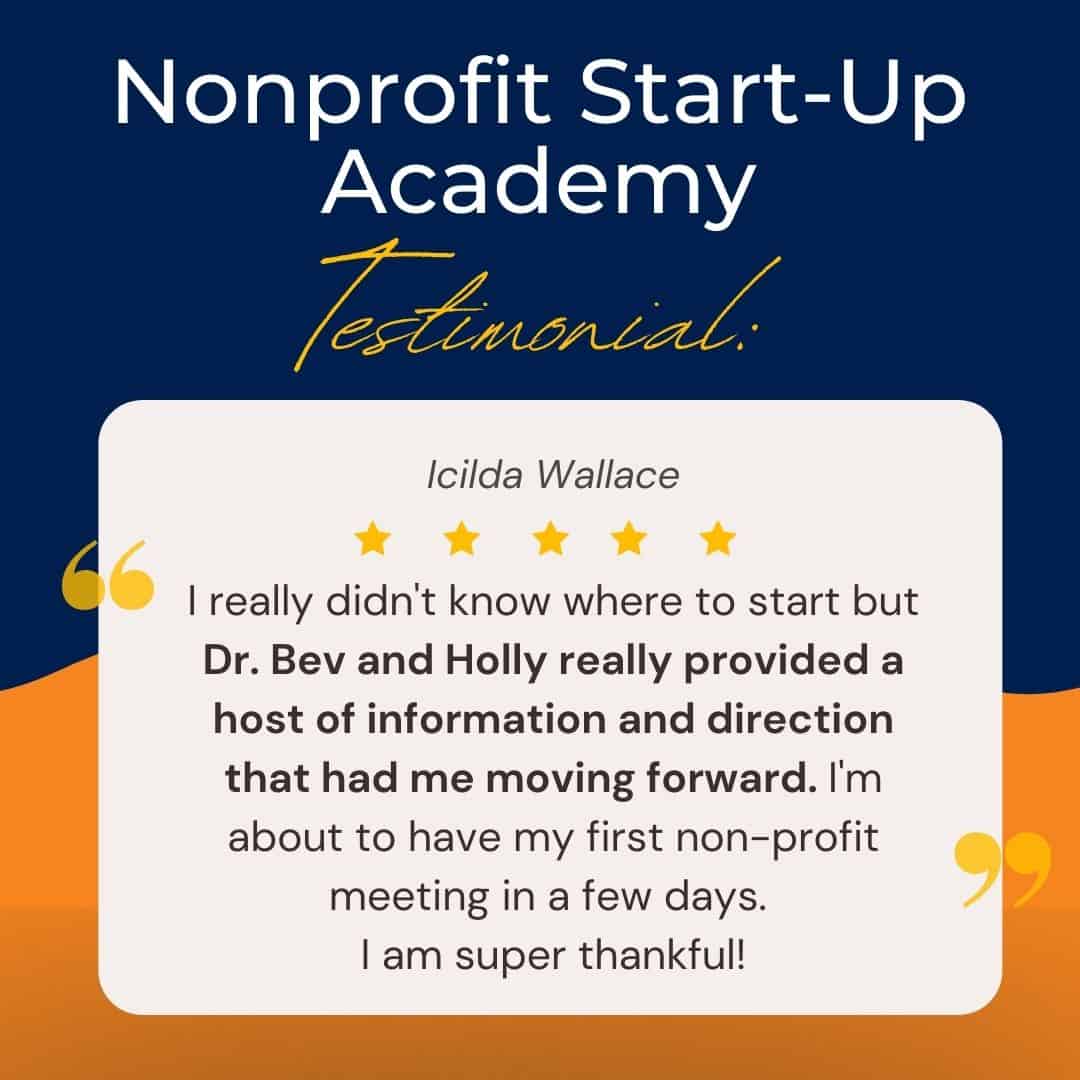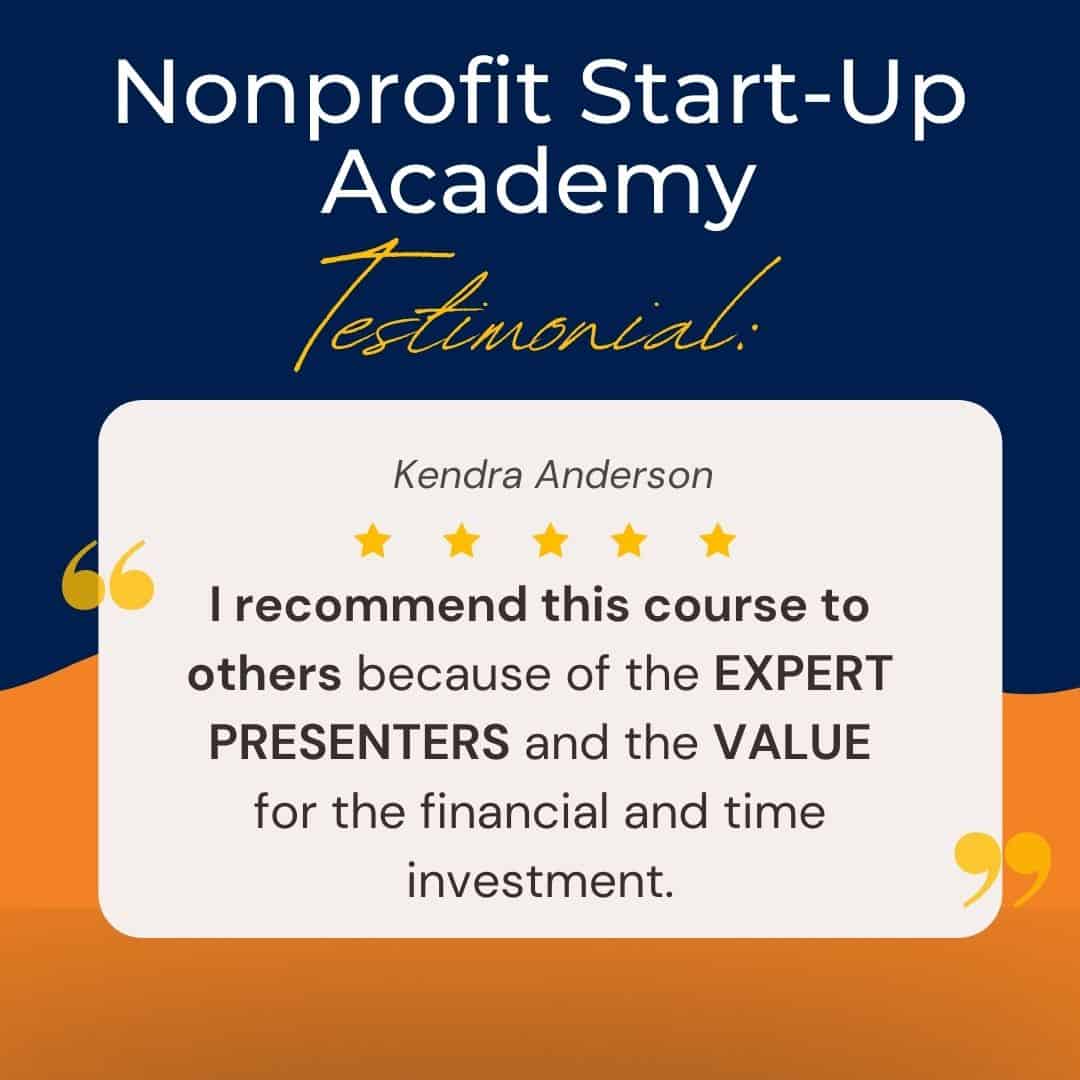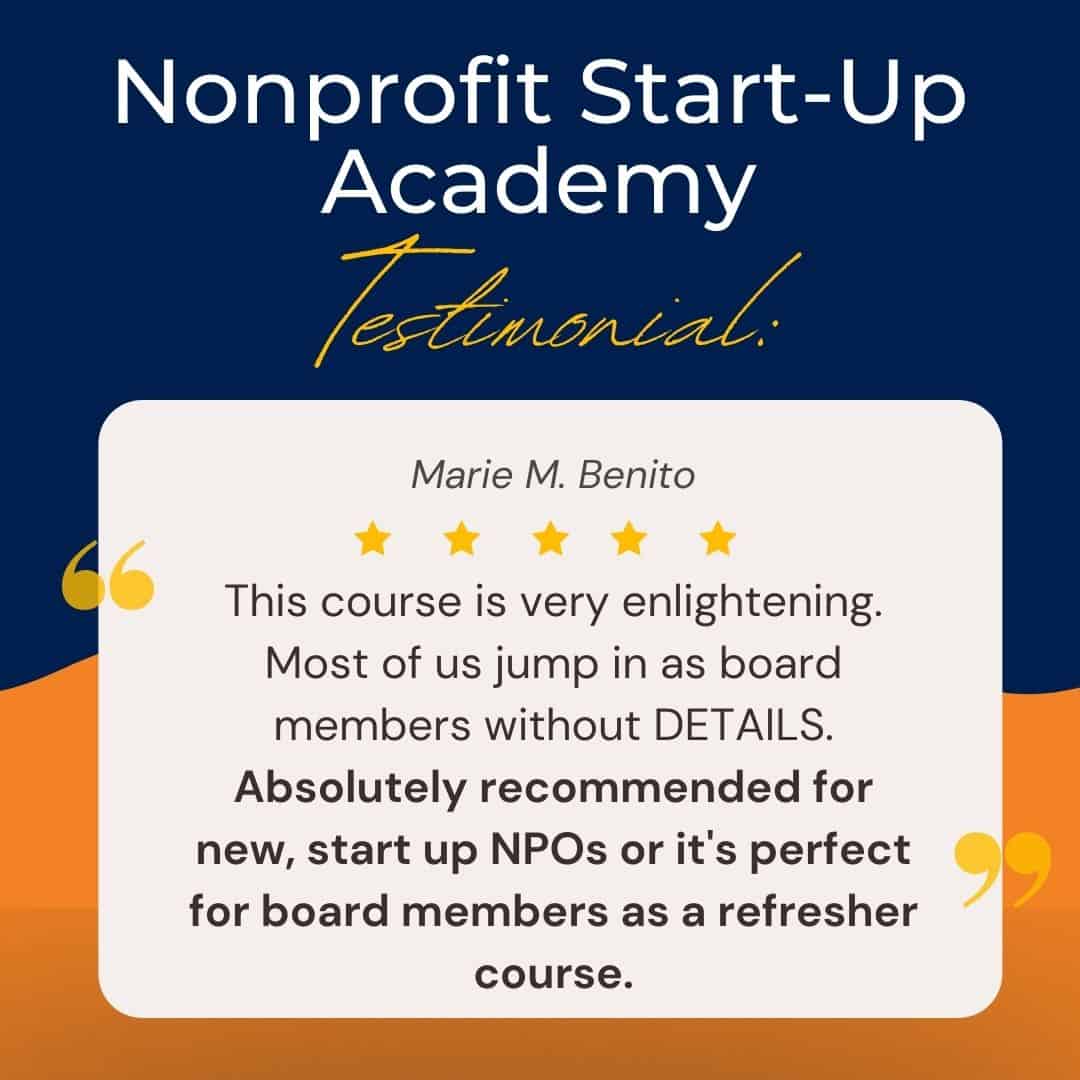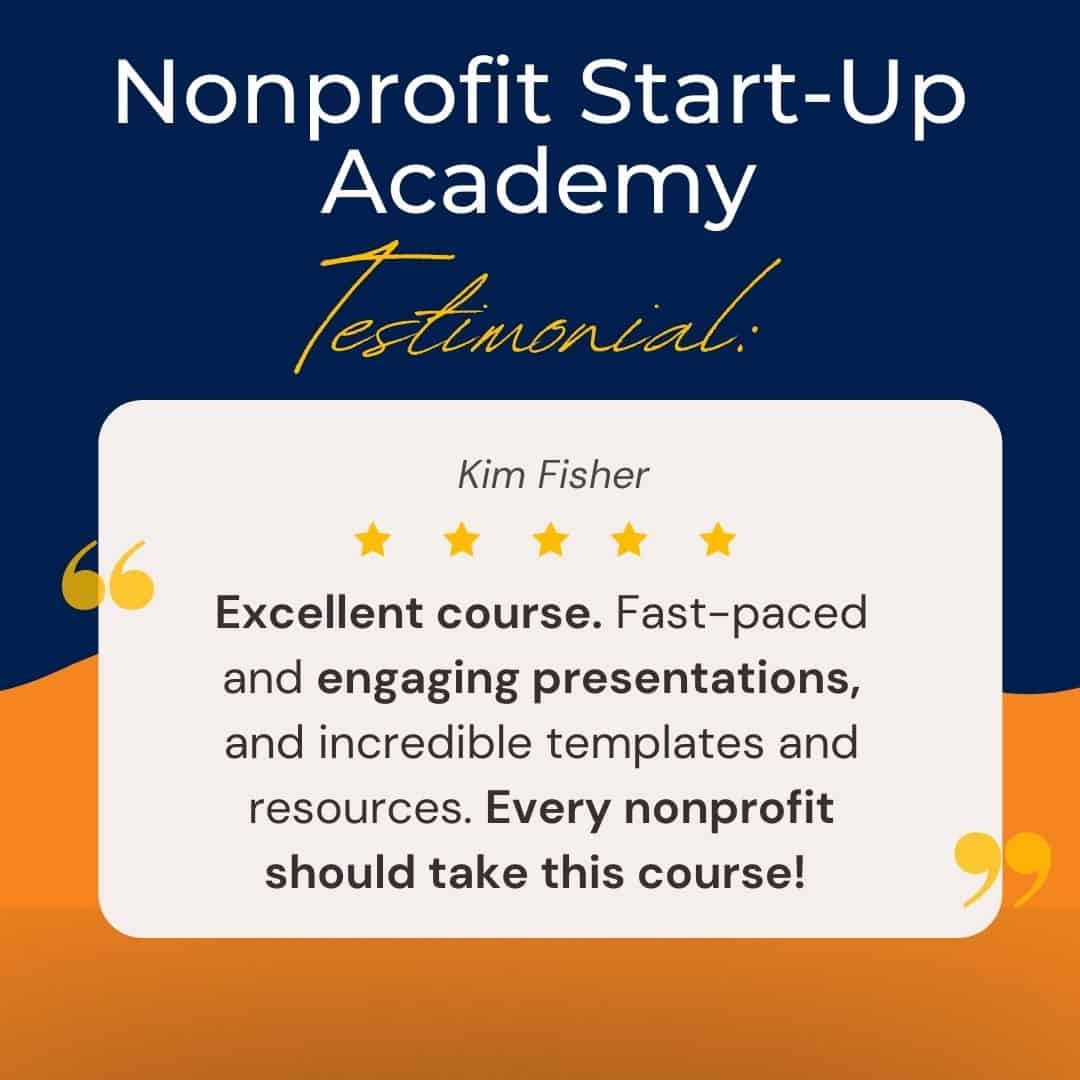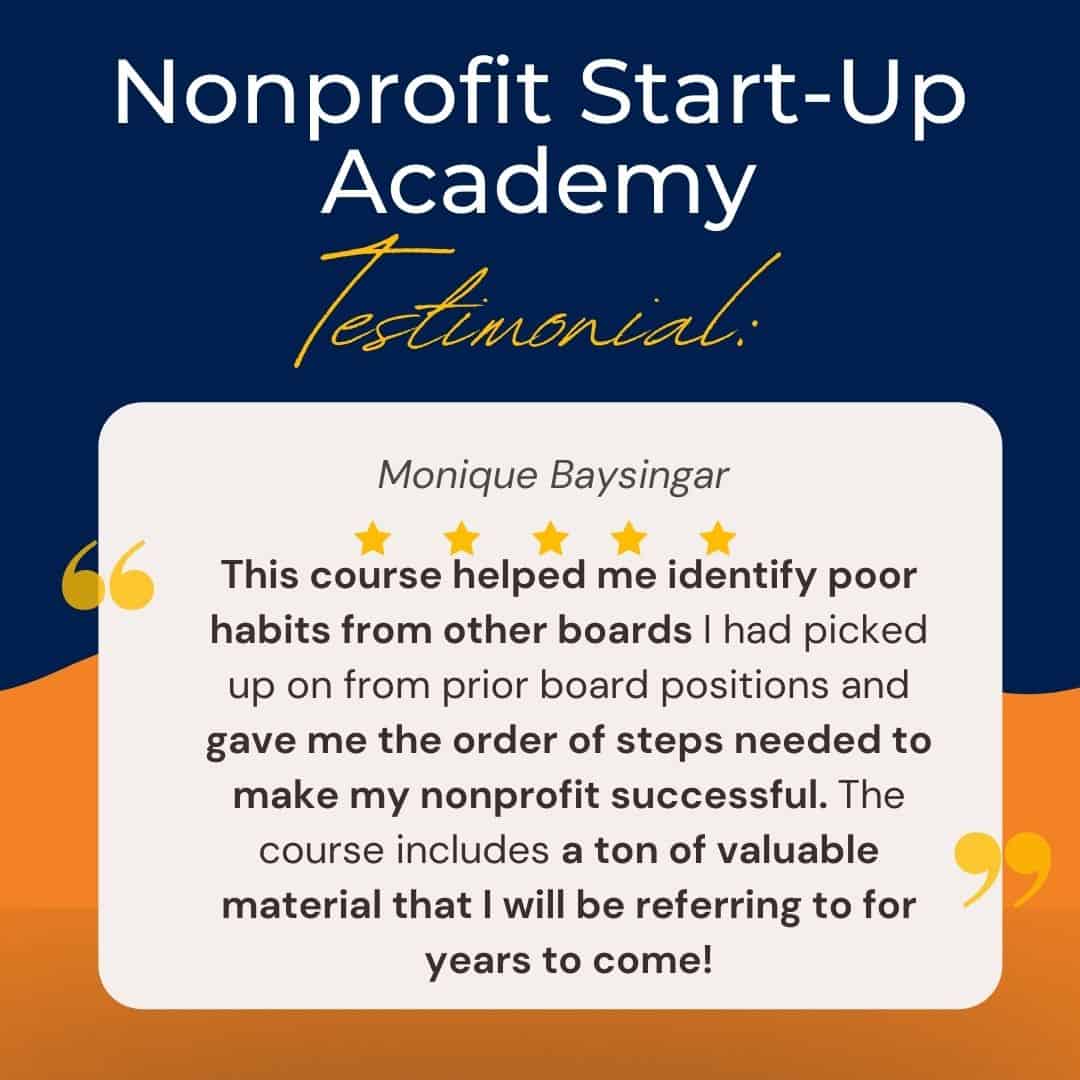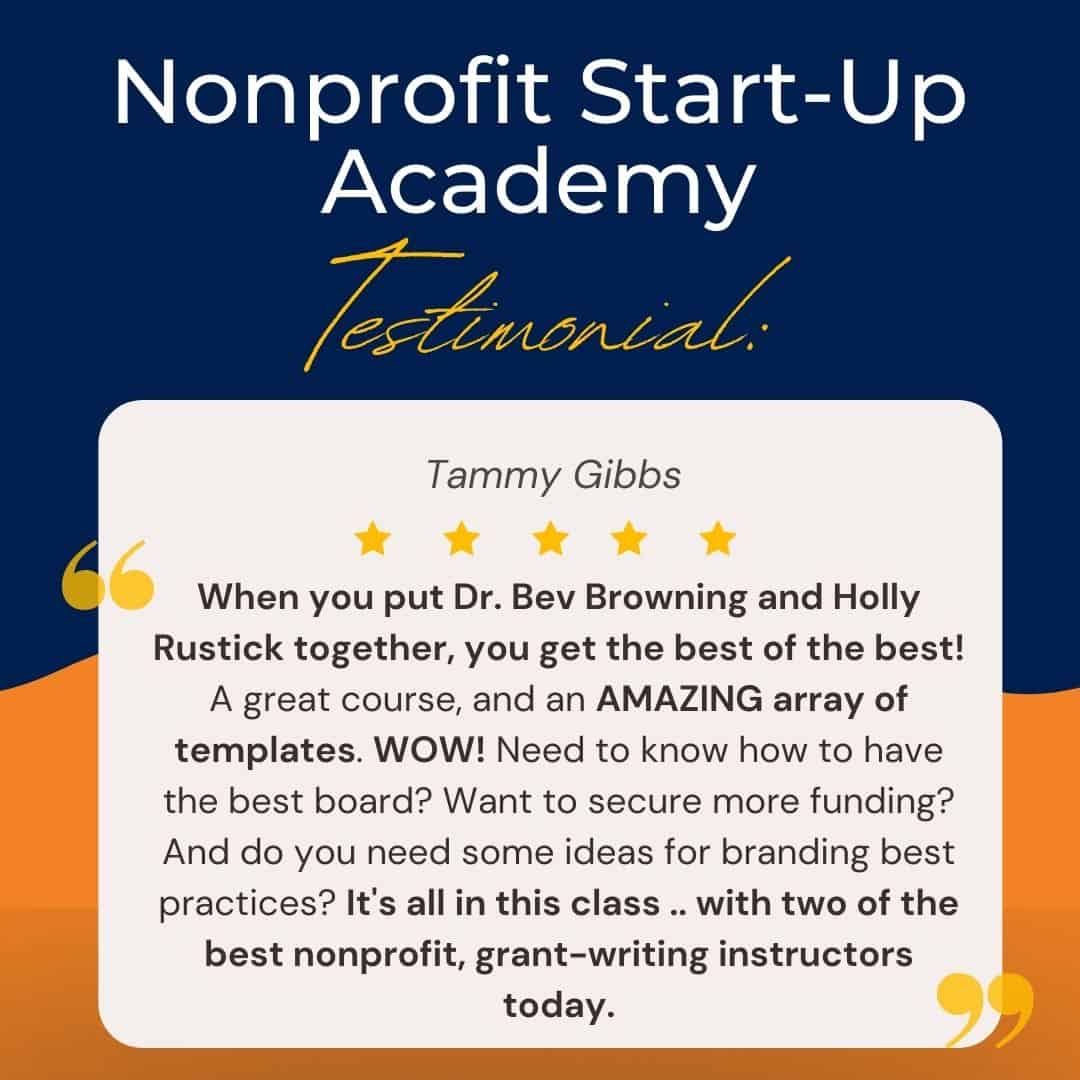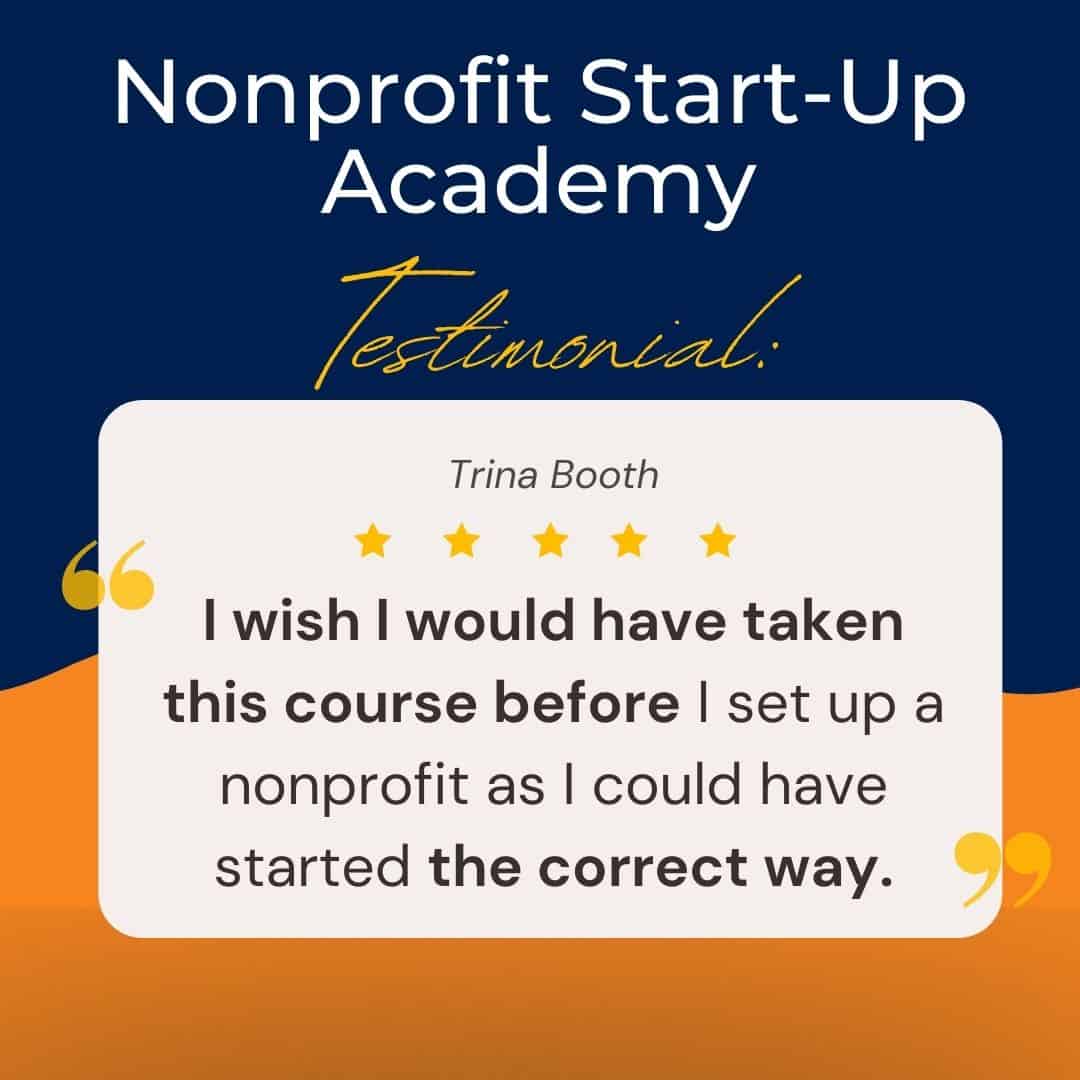 On the Inside of the Nonprofit Start-Up Academy
The Nonprofit Start-Up Academy is a 4-Module Online course walking you through everything you need to know to start and grow a nonprofit organization.
This is for you…
If you have been meaning to start a a nonprofit organization but just can't get the momentum.
Or maybe you have a nonprofit but the pandemic has done some serious damage and you need to grow your nonprofit.
Or if you are a freelance grant writer or nonprofit consultant and have people coming to you and asking you to help them start or grow a nonprofit but you just aren't sure how to do it correctly.
You're at the point of decision.  
You can either continue down the path where you have a passion and desire to make a difference in the world and leave a legacy with your work, but you don't take the next step.
Instead, you backtrack down a path that is familiar and comfortable and where you'll wind up in the same place you've always been; wishing you could make a real impact.
But if you want something different to happen, if you want to change the direction of the nonprofit and actually start that nonprofit and grow it, then this course is for you!
We are excited to co-teach this course and look forward to having you in the Nonprofit Start-Up Academy!
Warmly,
Dr. Bev & Holly