Strategic Partnerships for Your Nonprofit
Sometimes nonprofits exist inside a vacuum. This is not conducive for sustainability, let alone the chance of survival. One reason for this segregation, that I often hear, is that one thinks another nonprofit organization will 'compete' with them and limit their ability to obtain funding. Another reason is that many nonprofit staff and executives can never seem to get out of the office to meet with potential partners.
The thing is, partnerships are resources. Partnerships can literally make the difference between your nonprofit being able to pay the bills or have to shut down. There are different types of partnerships, but all are extremely valuable.
Comprehensive Service Partners

Corporate / Funder / Donor Partnerships

Beneficiary Partnerships
---
Comprehensive Services Partners
---
Engaging with a healthy number of partnerships that offer comprehensive services in relation to your nonprofit is really important as they enable you to share knowledge, training, lessons learned, and tangible resources.
For example, if you are part of a nonprofit that serves domestic violence survivors, then some partners may be the Police Department, Department of Public Health and Social Services, Women Infants and Children (WIC), the hospital, local clinics that serve women, psychiatrist offices, other nonprofit shelters, the courts, Department of Corrections, daycare centers, employment agencies, shelters, community colleges, and so forth.
Other nonprofit organizations could include victim advocate peers, substance abuse centers for women, human trafficking nonprofits, foster homes, public legal counsel, and so forth. Basically, any other entity that you could leverage for support or, on the flip-side, that you may receive referrals from. Your job is really to know all the ins and outs about ALL other organizations that could provide comprehensive services for your beneficiaries.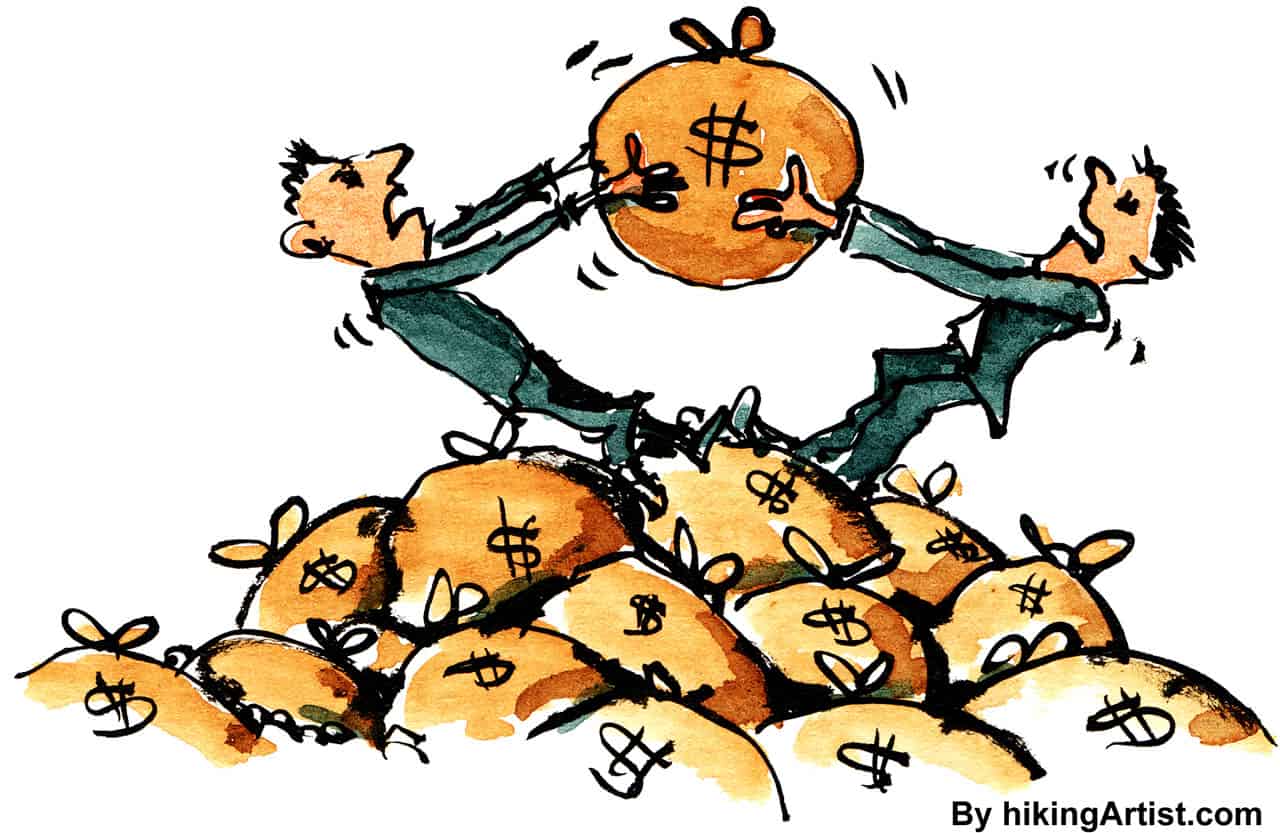 For instance, if a survivor of domestic violence enters your facility, but all you offer is a three-day emergency shelter, you would immediately begin to find longer-term shelter, support for the courts (if needed), childcare, or school support if the survivor arrived with children, and so forth. Just knowing a phone number or e-mail address from a website may not be enough.
It really is essential to develop relationships with these organizations so you have a system down to streamline these services. Your relationship should be to the point where you know the point of contact on a first-name basis, and understand all of their services, including eligibility. Nonprofits should be excellent at referrals to other services.  I have witnessed this first-hand, where a family came into an organization with five children, and immediately partners were called and shelter was arranged within a matter of hours. This is wonderful… but can be rare.
Make sure you are attending coalition meetings and know who the other players are in your field. This can be the difference between helping your beneficiaries or not. A way to build these relationships further is to co-apply for grants or funding for projects.
The fact that you are working with partners is a strength to funding sources and can offer a split-share of grant writing. Also, giving the ability to serve your beneficiaries in a comprehensive manner.
---
Corporate / Funder / Donor Relationships
---
Corporate / Funder / Donor Relationships are important for all nonprofit organizations because we all need funding! But how often do you only reach out to these individuals or entities when you are not asking for money?
Do you really try and develop a partnership with them?
Developing a partnership is simple in that you can send these funding sources consistent information about your organization. Rather than only hitting them up for money once or twice a year, give them free tickets to attend one of your events or invite them to attend programs and projects their funds are helping to make happen.
This way you are actually building the relationship and giving them value before you ask them for anything. This is huge because most nonprofits do NOT do this. By doing this you will inadvertently research these funding sources more strategically.
Allowing your organization to find ones that really would resonate with your cause in the best way. For example, if you are giving out free tickets to a fundraiser you are going to be pickier about who you are giving the free tickets too. You would probably spend a bit more time figuring out if they would be a good long-term relationship when you are the one offering the value.
That is a good thing. Because while you want every Tom, Dick, and Harry to give to your nonprofit, it just won't happen. It would be better to have long-term relationships with funding sources that really get what you do, and commit to you being the main sponsor every year.
Wow, can you imagine that?
It's almost like your nonprofit can start to have 'retainer' relationships with funding sources as you develop relationships so tight that they commit to giving you a portion of their funds every quarter. This can happen! But it's not going to happen if they only know of you by your cold call solicitations every year. I cannot stress this enough. Develop a relationship and your partnership will rock.
---
Beneficiary Partnerships
---
It would be a bit strange if you weren't developing relationships with the people you actually serve. Sure, your 'beneficiaries' may not be people, as I know some of you serve animals or are in the arts, or restoration of historic buildings, and so on, but you still want to build understanding and be on the cutting edge of those other 'beneficiaries.'
For those of you who do serve people, then here are some ideas on how to develop deeper relationships and partnerships with these individuals. You could conduct an annual survey to see if you are meeting the continually changing needs that they have, focus groups, one-on-one interviews, on-line quizzes, or simply create more staff-to-beneficiary projects or activities.
For instance, maybe your staff primarily does administration when survivors come in the door. Maybe every staff could rotate in facilitating a group class in their field of expertise. Passion with and for the survivors will really grow the relationships and compassion. If beneficiaries are not people, then continue learning about the need you serve is key. Become an expert in your field and the go-to person for people to go to when they have a question about your demographic.
So now that you have better relationships with comprehensive services, funding sources, and your beneficiaries, how do you measure it? How does this really help your organization financially?
You've got to pay the bills and knowing someone's first name may not make the direct difference. Indirectly, this does help with funding. Maybe you don't really need the funding to grow a childcare portion of your nonprofit because you can develop a Memorandum of Understanding with a nonprofit childcare center and the Department of Public Health and Social Services.
This collaborative partnership might enable your beneficiaries to have priority access in receiving a childcare grant through the Department of Public Health and Social Services and priority at the nonprofit childcare center. By doing this you would eliminate starting up an astronomical project that you may not have the capacity for.
This is just one example, but there are many examples of how when you break down the resources that your beneficiaries may access (for free!) by many other nonprofits or services that you can deduct this expense from your budget.
---
Partnerships = Funding
---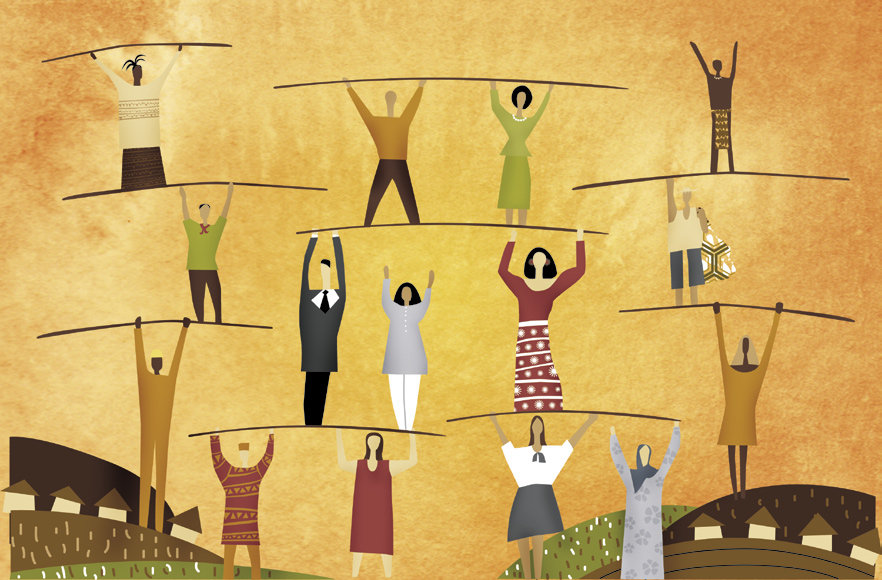 Alright, you've asked the funding source to attend your events and you are all chummy now, but how do you transition into asking for money or support? Once you develop a relationship, then asking for support once in a while is A-okay.
By this time, they should be willing to give. Hey, another way to gain the financial support of a big corporate person is to invite them to be a board member. As long as they are passionate about what you are doing and understand your mission and vision, it might be a good time to see if they would be interested in serving more directly. It is good to have a corporate big-whig who believes whole-heartedly in your nonprofit to serve as one of your board members.
I mean even Warren Buffet sits on the board for the Bill & Melinda Gates Foundation. Heavy hitters in the funding world can make a huge difference on your board of directors.
And finally, how can beneficiaries help with your budget? Well, if you really are developing positive relationships with them, they might actually decide to apply at your nonprofit or even want to volunteer or intern at some point in time. A major benefit is that they are real with you and tell you how you can streamline services and what worked and didn't work for them.
Don't be lonely and create an island for your nonprofit. If you do, you will more than likely dissolve after a few years. You need the support from others to squeak by at times, and to thrive at other times. Now go send out an invitation to that one funding source you haven't been able to crack yet.
To share your thoughts:
Send Holly an email at holly@grantwritingandfunding.com
To help out the show:
Leave an honest review on iTunes. Your ratings and reviews really help, and I read all of them!
To learn more and increase your skills:
Click here to check out Holly's Signature Courses
To pick Holly's brain:
Click here to book your 1:1 Call with Holly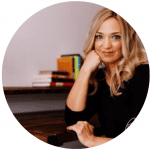 ---
Download one of Grant Writing & Funding's free resources to achieve, advance, & accelerate your funding skills.