There is a lot of content on this website to help you learn how to write competitive grants, grow your funding capacity, and build a profitable freelance grant writing/nonprofit business.
This page will help you navigate what I have available.
Free Resources
Download One of My Free, Powerful Workbooks to Achieve, Advance, & Accelerate Your Funding Skills
Download My FREE G.R.A.N.T.S. Formula Mini-Series
Learn How to Achieve Grant Success
My G.R.A.N.T.S. Formula will help you to Quickly Advance, Accelerate and Achieve Your Grant Success.
Over the next five days, you can get a mini-video series (about 5 minutes a day!) and a downloadable! Who knew learning the basics of grant writing could be so simple!
You want a Step-by-Step Proven Grant System

You want to 10X your Grant Writing Skills

You Want Short Videos and a Downloadable

You Want to Win MORE Grants!
Get the Skills to Get the Grant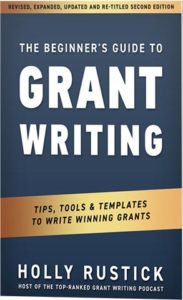 THE BEGINNERS GUIDE TO GRANT WRITING
Tips, Tools, & Templates to Write Winning Grants
Formerly Amazon Bestselling book titled, Wish Granted!
How would it feel to know that every time you were tasked to write a grant that you could confidently sit down at your computer and have templates and a blueprint to guide you through the entire process?
In The Beginner's Guide to Grant Writing, world-renowned grant writing expert Holly Rustick walks you step-by-step through how to write successful grants so you can grow capacity for nonprofits and help them advance their missions.
If you are looking for bite-sized actionable guidance to grow funding for your nonprofit or clients, Holly Rustick reveals all her grant writing strategies, nonprofit funding action steps, and tips and tools on her weekly top-ranked podcast, Grant Writing & Funding.
Discover how you can develop clear frameworks to grow your nonprofit or freelance grant writing work and create a positive impact in the world. Holly has more than a decade of grant experience and secured millions of dollars for nonprofit organizations throughout the world while building up a successful and leading grant writing company.
Subscribe to the weekly podcast so you better understand how to crush it for you nonprofit or freelance grant writing company!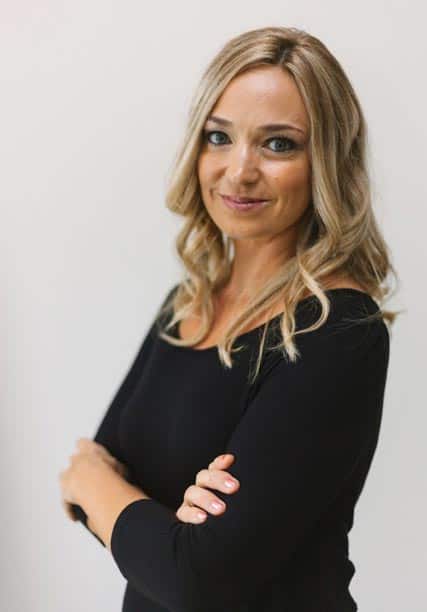 Do you have grant writing & funding questions?
Do you want one-on-one time to ask Holly your grant writing and funding-related questions? Or maybe you just want to send a quick email and ask a question?