Crowdfunding for Your Nonprofit
Are you struggling with figuring out how to crowdfund for your nonprofit?
Do all podcasts and blogs only discuss how to crowdfund for products?
In this podcast, Steve Vick, Founder of Nonprofit Ally, discusses how to run successful crowdfunding for your nonprofit.
As executive director for Noble Paws, he has had his own share of crowdfunding and has learned what to do and NOT to do.
Steve holds a degree in Multimedia Development and has a passion for content creation, capacity building, and program development. In this podcast, he tells us about his crowdfunding experience and how he went from burnout to success. Some things we talk about:
How much money to ask for when crowdfunding
What types of projects nonprofits can develop for crowdfunding
How often you should crowdfund
Which platforms nonprofits should use
The crowdfunding team
How to not burn out your donors
And Much More…
Check out this podcast if your nonprofit is looking for additional streams of income and are trying to master, or heck, just figure out how to crowdfund. Stop struggling when it comes to crowdfunding for your nonprofit!
To visit Steve's website and to get a FREE e-Book on Crowdfunding for Your Nonprofit, visit: www.nonprofitally.com.
Want the full e-course? Get it here: www.nonprofitally.com.
---
To share your thoughts:
Send Holly an email at holly@grantwritingandfunding.com
To help out the show:
Leave an honest review on iTunes. Your ratings and reviews really help, and I read all of them!
To learn more and increase your skills:
Click here to check out Holly's Signature Courses
To pick Holly's brain:
Click here to book your 1:1 Call with Holly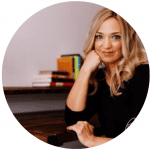 Download one of Grant Writing & Funding's free resources to achieve, advance, & accelerate your funding skills.