46 Grant Writing Tips to Fast-Track Your Grant Writing
Hey, it's my birthday!
And in celebration of my 46th (woot-woot), I am giving you 46 grant writing tips!
Grab this download of all the 46 tips when you join the FREE Grant Writing & Funding Hub Haven!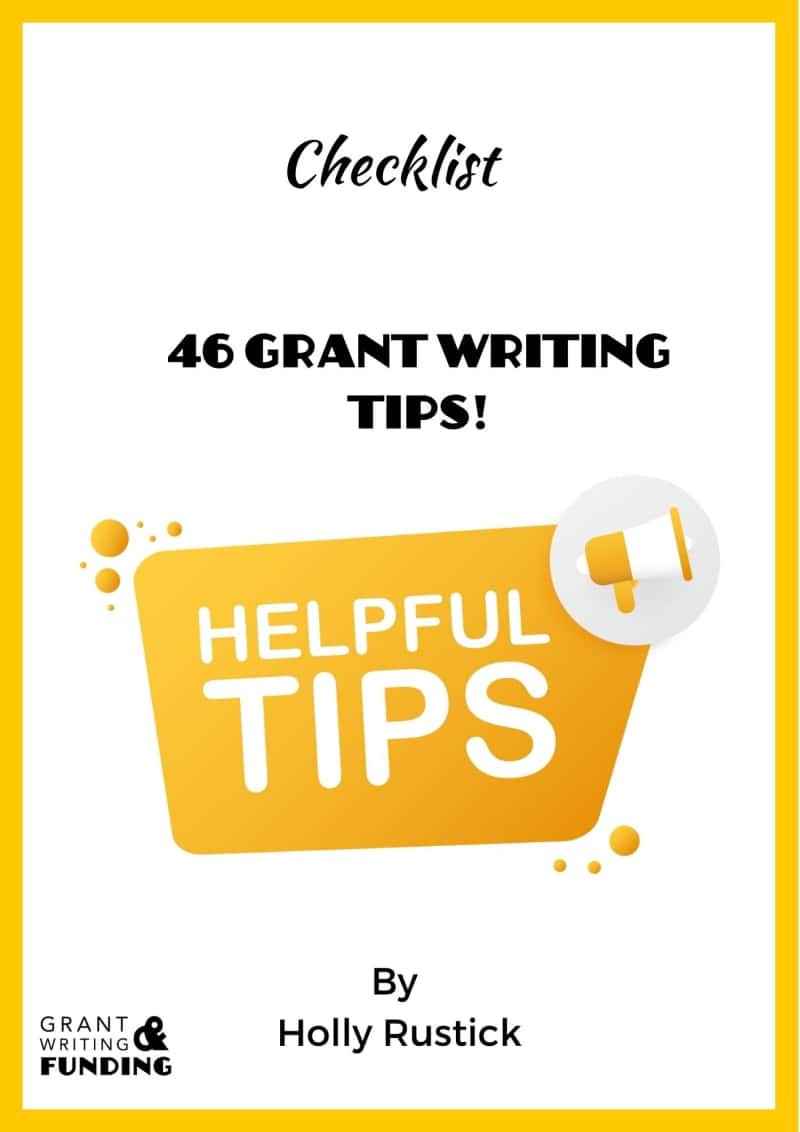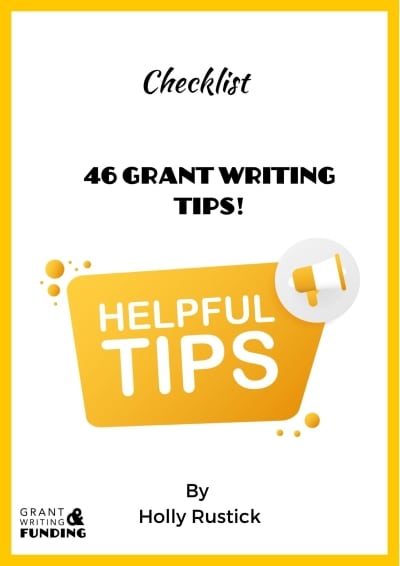 Grant Writing Tip #1: Be Concise in Your Writing
No long, fluffy sentences in your grant writing! Be succinct. Be concise.
Grant Writing Tip #2: Explain the Problem with Simplicity
What is the problem? How will you solve it? When you get that across with clarity it goes a long ways!
Grant Writing Tip #3: Complete Your Budget Before You Write the Entire Narrative
If you work on your entire narrative and then do the budget last a few calamities could happen.
You realize you don't have enough money to fulfill all your objectives
You have to rewrite your narrative because the budget doesn't make sense any longer. That full-time program director you wanted to hire? Oops, now it's down no program director. Here goes redoing the org chart and tossing out that job description that took you 20 hours to complete.
Grant Writing Tip #4: Have SMART Objectives
Your grant writing objectives need to be SMART. No, they do not need a PhD, but they do need be:
Specific
Measurable
Achievable
Relevant
Time-bound
Click here for more information and examples about how to write SMART objectives.
Grant Writing Tip #5: Your Goal Should Change a Behavior or Situation
Your goal can be much more audacious than your objective. But it still needs to improve, increase, or change something! There needs to be a larger impact out there that will change some type of situation or behavior for good!
Click here for more examples on how to write goals.
Grant Writing Tip #6: Write to the Criteria of the Funding Source Grant Application
There is usually a criteria (directions) of what the funding source is wanting you to answer. Make sure you clearly and succinctly answer these questions!
I see a lot of grant writers NOT answer all of the criteria in a grant application. For example, some criteria may have several questions listed in one section and the grant writer only answers the first question. Don't do that! Answer all the questions!
Grant Writing Tip #7: Make Sure You Have Skittles
Yep, sugar helps your brain. That's scientific ;)