How to Get Nonprofit Clients for Your Grant Writing Business
Once someone either thinks about starting a freelance grant writing business or has already taken the leap, a huge question (rightfully so) comes up: How do I get nonprofit clients for my grant writing business?
Well, yeah, you need to get nonprofit clients (or even for-profit clients in some cases) for it to be an actual income-generating business. But just creating a website or a business card alone will not get you there.
Now in this article, I'm going to teach you how to get and keep nonprofit clients.  And more importantly, this will help you increase revenue for your grant writing business.
So, if you're a newbie grant writer, but you aren't sure how you can get and keep nonprofit clients, or you're already an accomplished grant writer looking to get your ducks in a row, you'll discover how Freelance Grant Writers like you and me can get and keep nonprofit clients – and why it's critical you focus on this right now.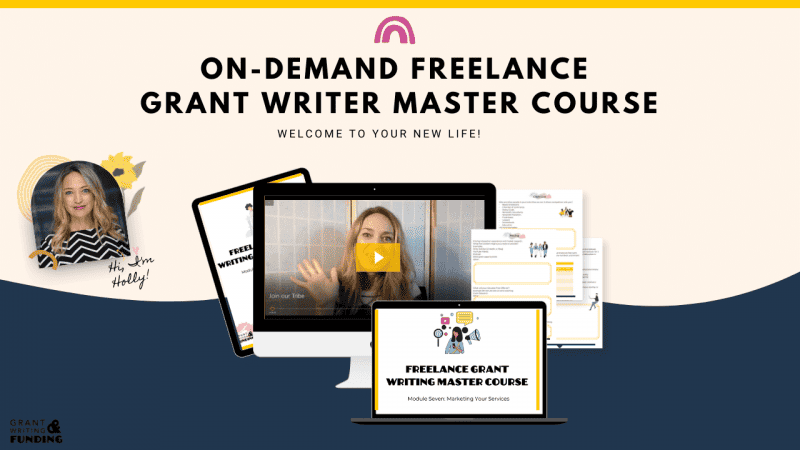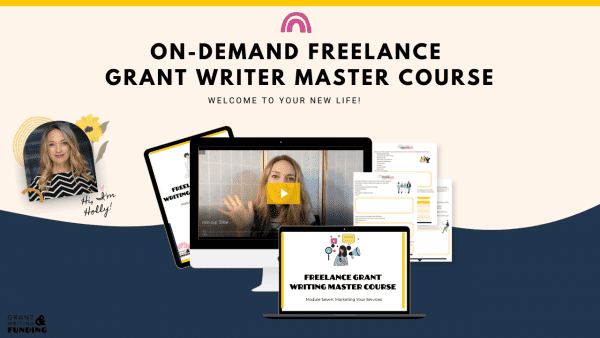 In last week's article and podcast, we talked about the First Step to Becoming a Freelance Grant Writer (also be sure to download your follow along guide for episode 189 and 190).  I shared how this is going to immediately help you get off the floundering fence.
So, if you haven't read that article or listened to the podcast, go back and watch it now – and then come back to this one.
In this article, I'm going to build on what we discussed by sharing the #1 thing you must master if you want to get and keep nonprofit clients.  Think of this as your "first step" towards making this happen.
This is an entirely new way of thinking about freelance grant writing, so you'll want to pay close attention.
I'm also going to share how to identify your nonprofit client.  When you know how to do this, you'll know exactly what to aim for and how to market.
The goal is to break you free of wasting time and money on the wrong types of ads or continually getting 'no's'.  This way, you'll never have to worry about how to get and keep nonprofit clients which means you'll increase revenue for your biz.
We've got a lot to cover today, so be sure to have your pen and paper ready and download the follow along workbook.