8 Grant Writing Resource Reviews
to Find, Manage,
& Win Grants
Are you stuck in not knowing which type of grant writing resources to help you find, manage, and (eventually) win grants? Well, today is your lucky day!
I'm giving the full review of 8 grant writing resources!
As a 15+ year grant writing veteran I have seen some amazing resources come and go, and I've seen other ones evolve. I am highlighting 8 resources that I LOVE and some of these I use on a consistent basis!
In fact, I am using one right now (after you read through my recommendations, have a guess at which one I am using at this moment!).
In full transparency, I do have partnerships (and receive affiliate payments) with some of these products below and offer coupon codes for you. I do this as I love, love, love these products and they are proven to help grant writers succeed! 
#1) Federal Grants: Grants.Gov
This is for you if you are seeking federal grants. And this one is free!
This is a U.S. government e-platform and is where all federal grants are required to be published. I recommend joining the email list and checking the boxes on what types of grants you are interested in being notified of.
Click here to visit Grants.gov.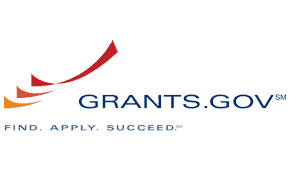 #2) Federal Grants: Federal Agency Websites
Okay, this one has a lot of links. What I recommend you do is visit the federal agency websites that are related to your nonprofit. Even though all federal grants are published on Grants.gov, it is still good to visit the federal agency website where the grant originates from.
For example, the Department of Education will publish a grant Funding Opportunity Announcement on Grants.gov. But you can visit the Department of Education website to get more information about the grant, check former and current awardees, and sometimes even find REAL nonprofit applications that have been funded. Gold mine!
Click here for a link to all the federal agency websites.
3) Nonprofit & Foundation Information: Guidestar.org
Guidestar.org is a great place to find both nonprofits and foundations. (Your nonprofit might even be listed here!) Check it out to ensure that your nonprofit's profile is updated and accurate as funding sources sometimes check out Guidestar.org when reviewing grants!
You can also look at foundations and check things like 990s! This is a great way to see what foundations are actually funding for reals.
Click here to visit Guidestar.org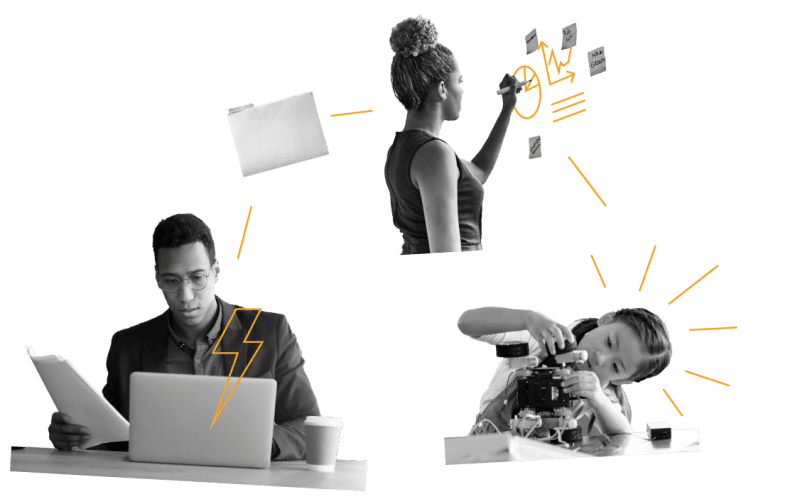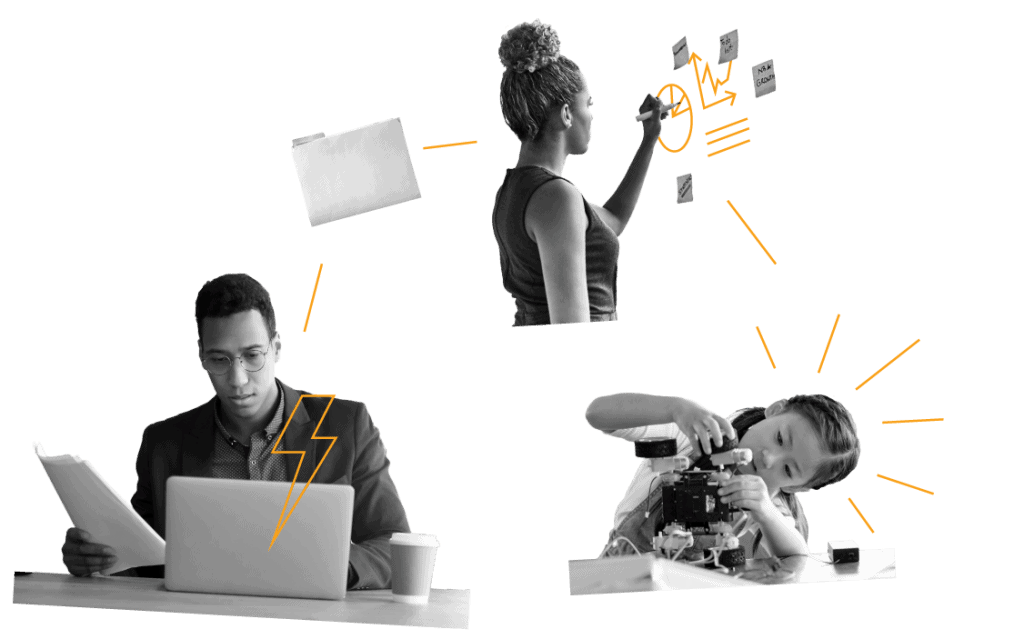 4) Foundation and Federal Grant Research: Instrumentl
Looking for a grant research platform that includes foundation grants? Instrumentl is a an intuitive online software that matches your specific programs with funding opportunities.
Click here to check out Instrumentl (utilize code HOLLY50 to get a 2-week free trial and save $50 off your subscription).

5) Grant Management: GEMS (Grant Easy Management Software)
GEMS was built by a grant writer to manage nonprofit clients, previously submitted grants, and more!
Never miss a grant deadline with this program management system developed specifically for grants writers.
Click here and put in [COUPON CODE: GWFHOLLY] to save $50!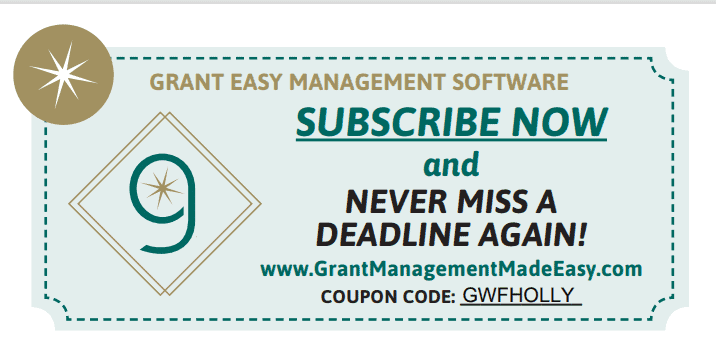 6) Project Management: Asana
Track your fundraiser, project, and more (and share with your team!).
You can also upload all files and graphics needed for projects so no more digging through emails!
Check out Asana today, by clicking here.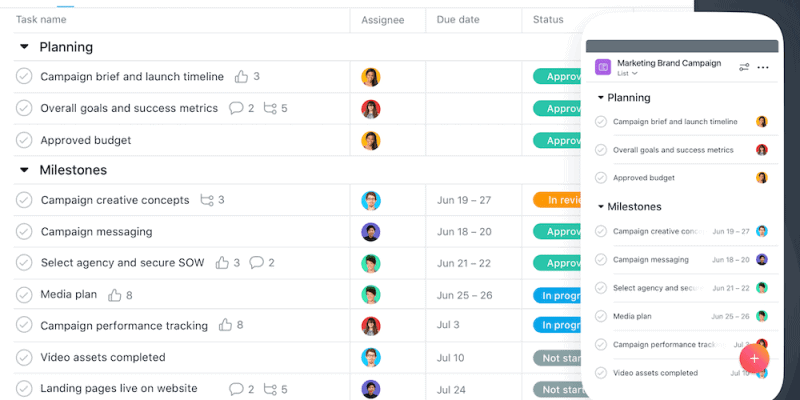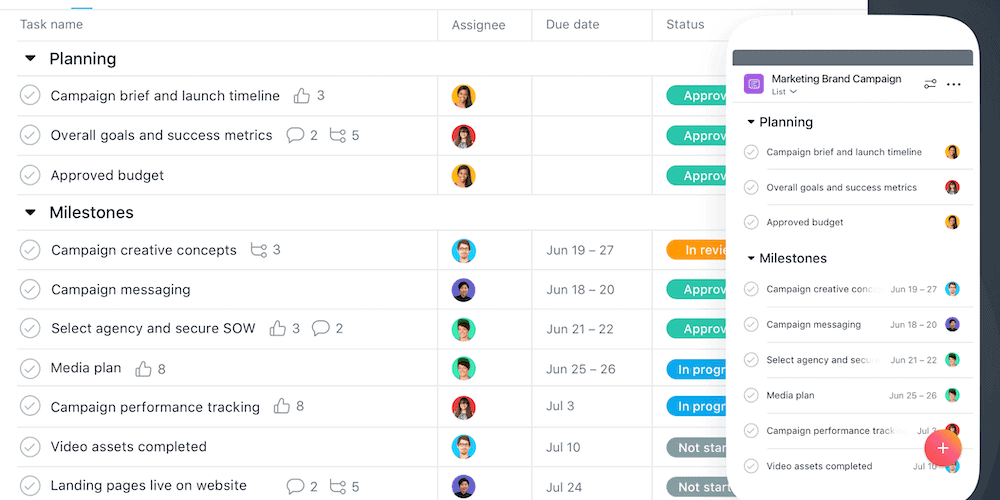 7) Graphics: Canva
I love, love, lova Canva! Do you need to create social media posts, fliers, or even webpages?
Check out Canva for even the dinosaur techies! It's so easy to use and has tons of templates!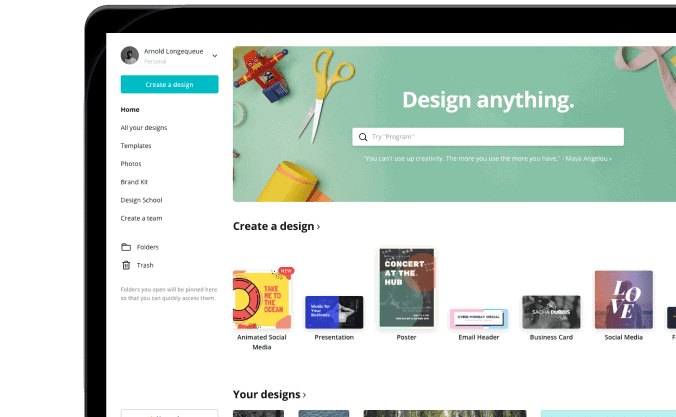 8) Time Tracking: Toggl
Yes, time tracking is a thing.
It's actually a major item that every grant writer should use! You need to know about how long it takes you to write a foundation grant, a federal grant, a fundraising proposal and more!
All you have to do is write what you are doing and it tracks your time! Plus, it gives you  reports and more. This is also great for freelance grant writers who need to bill for your time. It'll track everything and you can send your clients a jazzy report! Plus, there's an app.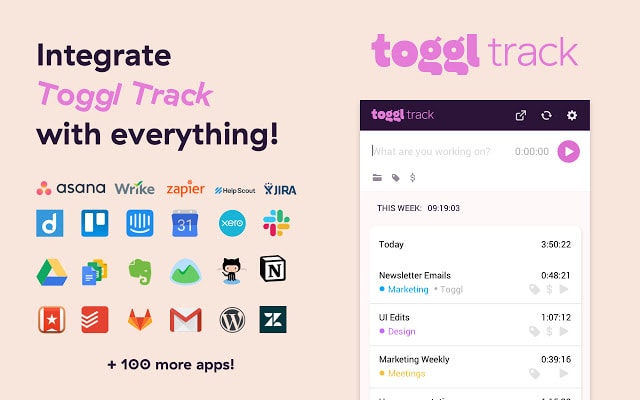 Let me know which (if any) of these grant resources you just LOVE! Also, did you guess which one I am using right now? Toggl! That's right! I track my time for my work on podcasting and writing articles :)
Related Links
Listen to the full podcast to get all the details!
To share your thoughts:
Send Holly an email at holly@grantwritingandfunding.com
To help out the show:
Leave an honest review on iTunes. Your ratings and reviews really help, and I read all of them!
To learn more and increase your skills:
Click here to check out Holly's Signature Courses
To pick Holly's brain:
Click here to book your 1:1 Call with Holly